ABC's For The Little g's Is An Alphabet Book For Future Sneakerheads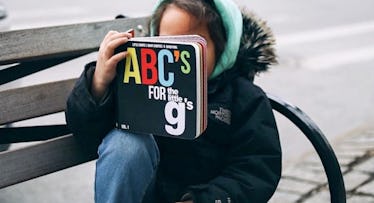 It's never easy getting your kids interested in the same stuff as you but that doesn't mean you shouldn't try. For sneakerheads the English-speaking world over, trying just got a whole lot easier ⏤ thanks to ABC's For The Little g's.
Billed as "one of the illest children's board books around," the book is an illustrated guide that crosses sneaker culture with the alphabet. Because who cares if "A is for Aardvark" when it could be for "Airmax!" You get the idea. A collab between kid streetwear company Little Giants Giant Shorties and Complex magazine designer David Park, it's 28 pages of shoe-letter illustrations for your future Converse convert. Even better, it's labeled "Volume 1" ⏤ so you'd assume more are to follow.
How many hours sneakerhead dads will have to spend online to score their copy is anybody's guess, but they've already sold out of the first release even before the scheduled March 26th drop. To find out when you can start teaching your kid that Y is most certainly for "Yeazy", you'll have to sign up for their email.
This article was originally published on