Baby Goes Viral Squeaking Along to Mariah Carey
It sure seems like he'll always be mom's baby.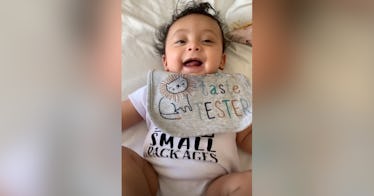 There's never a bad time for a viral video of a baby doing something cute, but given the news, now might be the best time for you to see this delightful video of six-month-old Logan Mone.
The Cleveland Heights, Ohio, resident has a full head of dark hair, wide-open eyes, and a singing (?) voice that's already earned him internet fame. A video posted by Good Morning America shows Logan lying on his back as mom Jasmin serenades him with "Always Be My Baby" by Mariah Carey.
"I was singing to myself and I noticed that [Logan] was [copying] me," Mone told the morning television program. "So I take him and keep singing, looking at him and [thinking], 'Oh my god! Is he mocking me?' … I said, 'I gotta record this!'"
Thankfully for those of us who could use a distraction from current events (i.e. everyone), she did, and the results are delightful.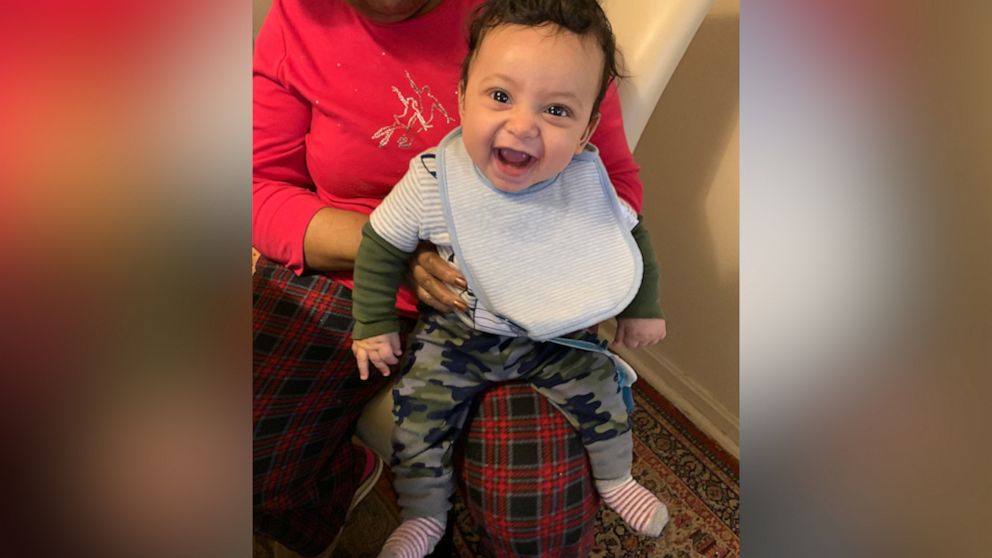 Mone sings a few lines from another song at the beginning of the clip, but it's the Mariah Carey classic "Always Be My Baby" that, appropriately, gets the best response out of her son, a cacophony of squeaks and squeals accompanied by a huge smile and plenty of enthusiastic kicking.
Along with that hit, Mone says that Logan also loves songs from Sesame Street (especially "Letter of the Day") and Mickey Mouse Clubhouse. His other favorite non-children's artist is Luther Vandross.
"He comes from a musical family – my mom sings, my dad sings, my grandmother sings – we're all involved in music!" said Mone. "So, in that moment, to see him singing along with me, I was just so proud and it was a beautiful moment that I'll never forget!"
This article was originally published on