Pediatrician Claims 'Fortnite' Addiction Is Causing Sleep Problems For Kids
Kids actually need way more sleep than late night gaming sessions will ever afford them.
by Raz Robinson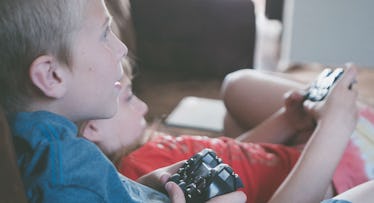 PEXELS
As the most popular game in recent memory, Fortnite mania already has some parents shelling out hundreds, sometimes thousands of dollars, to get their kids better at the game. For other parents, the game is cause for concern, as it has put their child in need of addiction counseling. To add to the fears of worried parents, one Iowa pediatrician is saying that Fortnite is causing sleep issues with some kids who play the popular game.
"There are definitely games that are addictive, this summer a lot of kids were playing a lot of Fortnite and playing it well into the night. I heard a lot of stories about that this week as kids were going back to school and coming to see me in the clinic," Dr. Nathan Boonstra told Who TV.
The idea of someone being addicted to video games is controversial in the medical community. While some, like the World Health Organization, say that the obsessive fanbase for a game like Fortnite proves that video game addiction is a serious condition kids are facing in the Twenty-First Century, others, including the American Psychiatric Association, have said the cultish devotion to the game may only highlight other underlying pathology — often anxiety, depression, or a compulsive disorder.
But what is not up for debate is the fact that sleep deficiency is never a good thing and it's especially harmful to a child's health. Dr. Boonstra notes that there a lot of causes behind kids struggling to sleep, and the main one is screens. Not only are they keeping kids up longer, but affecting the quality of their sleep as well. He went on to explain that even if kids put the game down when it comes time to go to bed, having played video games for over six hours at a time makes sleeping harder.