Nintendo Is Ending Repair Services for the Nintendo Wii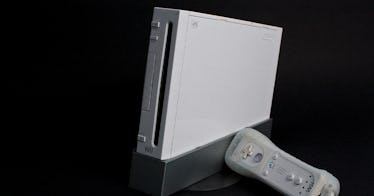 renatogizzi/flickr
If you'd still rather bowl with a Wiimote than a ball or you haven't quite figured out how to defeat the final boss in Super Mario Galaxy, we've got some bad news: The days of being able to send your Wii to Nintendo for repairs are officially numbered.
Nintendo Japan announced that it's ending repair service for the original Wii, nearly 15 years after the console was released in December of 2006. The last day for Japanese gamers to submit their Wii for a repair will be March 31. The announcement is somthing of a death knell for the console, akin to Microsoft ending technical support for Windows XP or Apple not updating its software for older-model iPhones.
Only the first-generation Wii—model number RVL-001—is covered by this news. The second-gen RVL-101 and the Wii Mini—model number RVL-201—were released in 2011 and 2017, respectively, and will still be repairable using Nintendo's service.
The company says that an inability to obtain parts is behind the change. It's unclear if this particular announcement applies outside of Japan, but it's hard to imagine that, if there really are issues getting the necessary parts, a similar announcement in English isn't pending.
What does this mean? Well, if you currently have a Wii that needs to be fixed, you should submit it to Nintendo sooner rather than later. If you have one that isn't broken, know that you'll probably have to take it to a third-party for repair or tinker with it yourself, both of which will be less attractive options than an official repair from the manufacturer for most people.
On the other hand, if your Wii finally conks out and it's too difficult or expensive to get it repaired, it's not like the Switch doesn't have a ton of the things that made the Wii a classic.
This article was originally published on