Mom Goes Viral For Recreating Classic Kids Books With Coronavirus Titles
Cloudy, with a chance of panic hoarding.
by Amanda Tarlton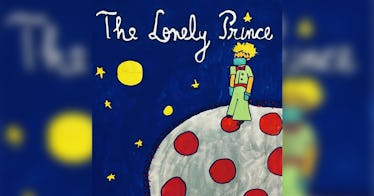 Stefanie Trilling/Instagram
With much of the country under stay-at-home orders due to the coronavirus pandemic, one mom is reimagining classic children's books in the times of COVID-19. Her hand-painted book covers, which are now going viral on social media, include hilarious takes on books like Goodnight, Zoom, and Oh, The Places You Won't Go!
Mom of two Stefanie Trilling, who lives in New York City, says she started painting the book cover series—which she has titled 'Children's Books for Pandemics'—to cheer up her own quarantined family. "I sought a way to distract myself and my children from the constant sirens outside our window," she told Scary Mommy. "One day, I was painting with my kids to occupy our minds, and I started copying the first thing I saw — a book we had read earlier in the day. To make coronavirus less scary, I cartoonified the virus within my painting."
Some of her clever creations include The Bernstein Bears and Too Much Time At Home, How The Virus Stole Easter, and The Little Engine That Carried PPE.
Stefanie has even gone so far as to rewrite the book descriptions, too. For Cloudy With A Chance of Panic Hoarding, for instance, the updated summary reads, "When the townspeople went outside, they carried their Lysol, Clorox wipes, latex gloves, homemade masks, and hand sanitizer with them."
Next for Stefanie? She says she plans to start selling her paintings and will donate the proceeds to help people affected by COVID-19. "It feels like looking forward to things has been taken away from us," she told Good Morning America. "I hope the paintings give people something to look forward to now."