Biden Stimulus To Phase Out Checks Faster — Will You Still Get Paid?
The Biden administration agreed to steeply taper stimulus payments, unnecessarily leaving out potentially millions of Americans from the benefit.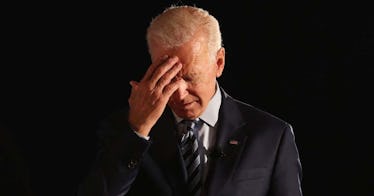 Getty
the third round of COVID-19 relief payments,Washington PostThose making less than $75,000 will receive the same amount, but those making between $75,000 and $80,000 will get less. Those making between $80,000 and $100,000 would get nothing if this change goes through. These amounts are doubled for joint filers.
12 million adults and 5 million childrenYou may also remember that this isn't even the first time that the Democrats have agreed to phase out stimulus payments.a faster phase-out
What Happens Next?
This article was originally published on