In 1915, Kids Went to School Outside During a Pandemic. Why Not Now?
by Isabella Bridie DeLeo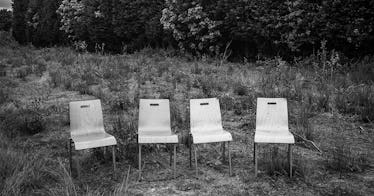 Many are still struggling to determine the safest way to go back to school in the fall. But one suggestion to take the curriculum outdoors is compelling for some people—and the idea has an interesting history. A recent article from the New York Times highlights how, in 1907, two Rhode Island doctors, Ellen Stone and Mary Packard, implemented a plan that would let kids go to school during a major tuberculosis outbreak.
Following a trend that took wind in Germany, the doctors paved the way for open-air classrooms in the state. They converted a brick building into being more public health-conscious by installing large windows on each side and keeping them open for the whole day. Remarkably, none of the children became sick, although they did endure open-air classes during freezing New England winters. Shortly, 65 schools soon implemented a similar plan, or simply held classes outside within the first two years of Dr. Stone and Packard's successful plan.
Regardless of your opinion on how, and if, schools should open up, the story does have compelling implications for what early education could one day look like, even post-pandemic. And that's because, as The Times points out, studies have shown that many children might be more likely to pay attention to what they're learning if they're outside, particularly for science and gym classes. That makes sense, because who wouldn't prefer to learn about photosynthesis outdoors, looking at flowers and trees with the sun shining down, compared to simply studying a chalkboard or textbook cooped up inside? And since kids should exercise anyway, why not make it into a game on the playground?
We know that it's more difficult to transmit the coronavirus outside, and as schools, districts, and families struggle to figure out their plans for the fall, this history lesson about outdoor teaching might be worth noting?
This article was originally published on