Gender-Affirming Care Makes Transgender Youth 73 Percent Less Suicidal
Trans and non-binary youth were far less depressed and suicidal after after starting gender-affirming treatment, according to a new study.
by Ethan Freedman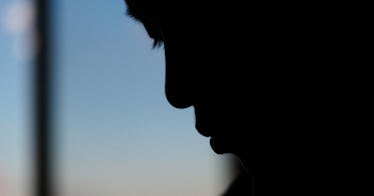 Gender-affirming hormones and surgery are vital parts of healthcare for transgender and non-binary people. A new study shows that for trans and non-binary youth in particular, it can be lifesaving.
Researchers at the Seattle Children's Gender Clinic followed more than 100 young trans and non-binary people aged 13-21 to assess how gender-affirming care impacted their mental health. After 12 months of treatment, both depression and suicidality levels had plummeted.
At the outset, more than half the participants had "moderate to severe depression," and half had "moderate to severe anxiety," the study abstract notes. More than 40% of participants had had suicidal thoughts in the previous two weeks.
But by the end of the year, depression levels had fallen by 60%, and recent suicidal thoughts had fallen by a whopping 73%. The researchers found no notable change in anxiety over the course of the study.
For trans people, who the study abstract notes are "disproportionately burdened" by mental health issues such as depression and suicide, these results are profound. They provide strong support to an existing body of evidence that gender-affirming care is necessary for many trans people, including teenagers.
"Because we live in a society with anti-transgender bias and stigma, trans people experience higher rates of poor mental health due to repeated experiences of discrimination and lack of social support," Diana Tordoff, a PhD candidate at the University of Washington and a co-author of the study, told Fatherly via email.
Previous research has found that gender-affirming care can reduce suicidal thoughts over the course of a person's lifetime, Tordoff said. But, she added, "this is one of the first studies to show that access to gender affirming care can significantly improve mental health for trans youth rather quickly, over the relatively short time period of one year."
The study hasn't yet been published in a peer-reviewed journal, but the authors plan to present their data next week at a conference held by the American Academy of Pediatrics.
The study's findings are "on par" and "very consistent" with other research in this field, says Russ Toomey, a family studies expert at the University of Arizona. Although previous research has confirmed the long-term benefits of gender-affirming care on young people's mental health, it's good to see it in the short-term too, he says. "It's not something that a young person needs to wait a long time for, for there to be this benefit to a reduction in depression or suicidality."
Despite the benefits of gender-affirming care, some U.S. states are moving to make access more difficult for trans youth. Last spring, Arkansas banned gender-affirming care in kids, despite the governor's veto. (Over the summer, a federal judge blocked the law from taking effect, NBC News reported.) Lawmakers in other states, such as Texas and North Carolina, have introduced similar bills.
Toomey notes that there are a lot of misconceptions about gender-affirming care in young people. For one, pediatricians wouldn't give gender-affirming hormones to anyone before they're going through puberty, he says. In addition, while trans kids might take puberty blockers to put puberty on pause until they're ready to start taking hormones, this treatment isn't new — puberty blockers have been used for kids with precocious puberty for decades.
But the new findings support the idea that these kinds of treatments are key to some kids' mental health. "The literature is very clear that when you have access to these treatments and gender-affirming care that we see very large decreases in depressive symptoms or suicidality," Toomey says.
This article was originally published on