Fred VanVleet Regrets Crediting His Newborn Son for Playoff Success
He wants "all the glory" for turning around his performance.
GETTY
Toronto Raptors point guard Fred VanVleet started this year's NBA playoffs playing like garbage — four points per game on shooting that barely cracked 25 percent. Then, on May 20, his girlfriend gave birth to a son. Since then, he's been playing some of the best basketball of his life. The media was quick to give Fred. Jr. all the credit. A little too quick, according to VanVleet.
Here's what VanVleet talked to The Athletic about the experience right after rejoining the team: "It makes you tired. It just gives you a little perspective, I guess, on life. Took a plane ride there, had a lot of time to think, had to sit at the hospital all day, a lot of time to think, and obviously a plane ride back. So just changing the way you're looking at things and not be so down on yourself about everything, and just come in and enjoy the game."
The numbers show a strong correlation between VanVleet having a son and playing better ball. His three-point shooting went from less than 20 percent to 57. The Raptors were being outscored by 40 when he was on the court, the worst mark on the team. Now they're outscoring opponents by 83 when VanVleet is playing, the best.
But correlation, of course, is not the same thing as causation, a fact VanVleet reminded reporters of yesterday.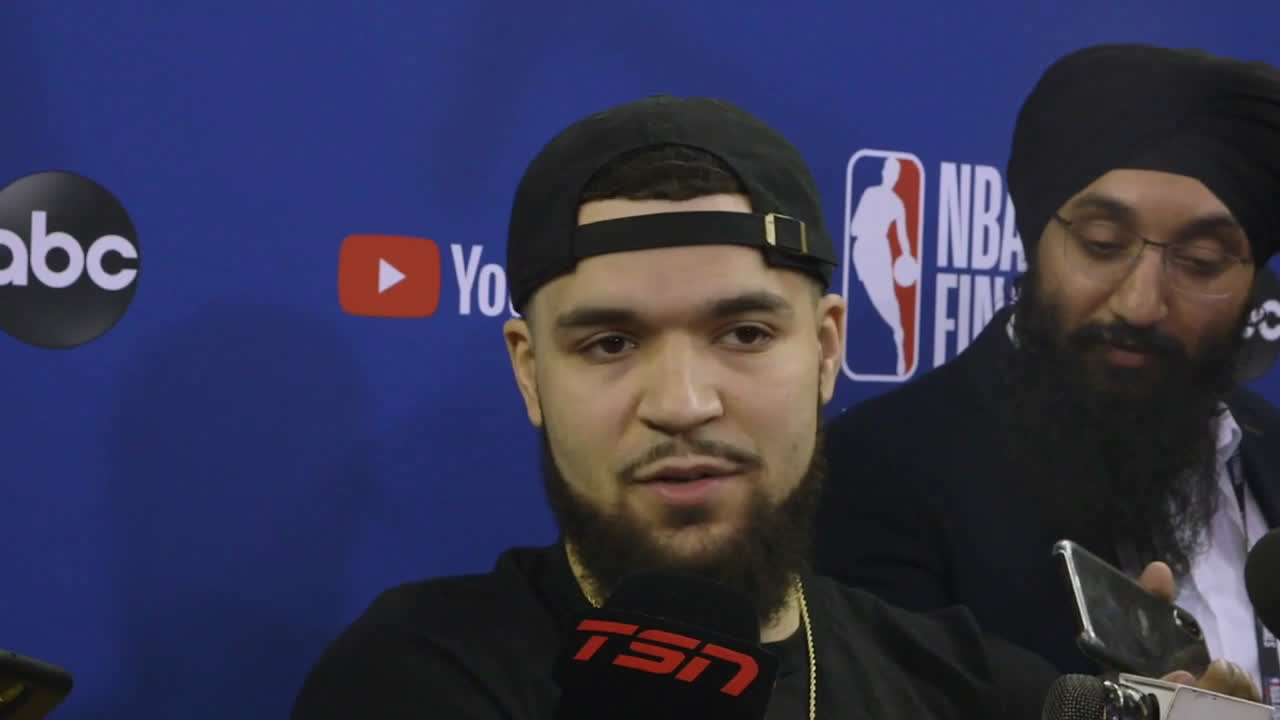 "No, he gets no credit. I wish I could go back in time and not tell anyone that I had a kid so I could get all the glory for turning around my performance," he said with a grin.
In case anyone has their sarcasm detectors turned off, VanVleet is clearly joking. Earlier in his response, he calls becoming a father "the greatest thing" that has happened to him and says it's given him "perspective on life."
It's normally dads that take credit for their kids' successes — "I taught him everything he knows" comes to mind. But if the Raptors go on to defeat the Warriors, one of the greatest dynasties in NBA history, Fred Jr. can flip the script and tease his dad about deserving a ring once he, you know, learns how to talk.
This article was originally published on