Three Generations of the Peragallo Factory | Passing the Torch
In this episode of "Passing the Torch," a co-production between Fatherly and I Want That, we explore the passing down of the "Peragallo Pipe Organ Company." The company was founded in 1918 by John Peragallo Sr., soon joined by his son John Peragallo Jr. By repairing and maintaining important organs all over the country, including... View Article
by Fatherly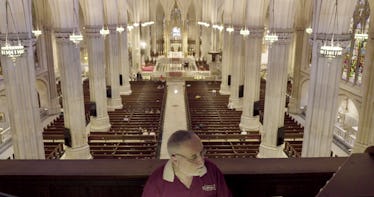 In this episode of "Passing the Torch," a co-production between Fatherly and I Want That, we explore the passing down of the "Peragallo Pipe Organ Company." The company was founded in 1918 by John Peragallo Sr., soon joined by his son John Peragallo Jr. By repairing and maintaining important organs all over the country, including the famous organ at St. Patrick's Cathedral in New York City, the Peragallo father and son business eventually reached its fourth generation. Now, John III and Frank Peragallo continue the tradition with their sons, Anthony and John IV. The company also builds pipe organs from scratch.
The father and son relationship is evident through the passion for their work. Each one of them uses their unique talents to contribute to the legacy of the organization. John III applies his talents to organ design with his electrical engineering background, and he is a noted concert organist, having the ears to tune every organ he encounters. Frank Peragallo studied cabinet making and creates the organ layout drawings, casework, and structural details. Anthony is an experienced fabricator and woodworker and assists in maintenance. Finally, John IV has a masters in architectural design and is involved in the pre-design and planning aspects of the organ building process. All of them grew up coming to the factory and helping their fathers and grandfathers, because their house was built right next to it.
Their passion for the process of building an organ is demonstrated by how they commit their whole lives to it. They mention how their work becomes very personal after working on an organ for an entire year, where they instill the Peragallo sound. Their unique sound is evident through every organ they work on. Based on a versatile instrument, their sound is comfortable and warm for people to listen to and as emotionally connecting as possible.
The relationships within their work make it a personal business, where they will build something and be there for next 50 years to maintain it and service it, and they hope to one day, continue passing down the torch to their future generations.
This article was originally published on