How to Role Play in Bed Without Feeling Like a Weirdo
Because it can be fun to pretend to be someone else
by Carrie Weisman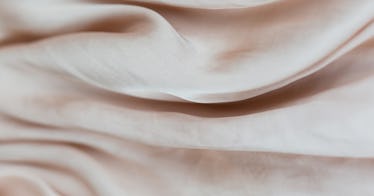 Sexual role-play refers to a specific bedroom dynamic in which one or both members of a couple entertain certain sexual fantasies. It might involve some kind of scripted verbal exchange, and it might involve some dressing up. Maybe you want to play doctor. Maybe you're aching to meet that "stranger" at the bar. Maybe you're Sonic and she's Knuckles (don't forget the red high-tops). Or whatever. Really, it all depends on how far you want to take it. Of course, positioning yourself as someone else can be, well, awkward, especially when done during sex. So if you're curious in a little bit of role play, here's what you should keep in mind.
Figure Out Who You Want To Become
There is plenty of room for spontaneity in the bedroom, but when it comes to role-playing, you might want to have some kind of blueprint in place. Jumping into any kind of role-play scenario is going to be a whole lot easier if you already have a specific fantasy in mind. Plus, it gives you more time to prepare. Maybe you want to pick up some sexy lingerie or other accessories that will help you bring your fantasy to life. Maybe you want to do some more research on the scene to see how it might look in action. Maybe you want more time to go over things with your partner. The better acquainted you become with the role you're looking to take on, the easier it will be to enact.
Figure Out Who Your Partner Wants To Become
Remember, you aren't going into this scene alone. When it comes to figuring out what and how you want to role-play, it's important to keep your partner in mind. Talk to them and see if your fantasies align. If you're having a hard time coming up with a scenario that appeals to you both, try doing a little research together. Watch some porn that turns you on. Read through some erotic literature. See what's out there. From there, you can find something that works to you both.
Understand How To Accessorize
Different role-plays can take different forms. And as we mentioned earlier, preparation can be important. Some scenarios call for costumes. Others are more about the dialogue. Some call for candles, and others demand certain props. Figure out what direction you want to take things, and prepare accordingly. Take note of what you liked, and what you felt you lacked. That way, you'll be fully prepared for the next time you give things a go.
Start Small
When it comes to sexual role-play, first-timers might want to start off small. In that way, you and your partner have a better chance of staying in sync. Trying to do too much might tip the balance, and that could kill the mood entirely. Allow yourself to feed off your partner's energy. See what feels most natural and proceed from there.
Leave Room For Error
As sex therapist Susan Block likes to remind us, "sex should be a comedy, not a tragedy." Role-playing is hot and exciting, but it can also be a little awkward, and that's okay. Lean into the weirdness. Allow yourself to break in and out of character. Embrace the hiccups. Remember, you're doing this to have fun. Keep the attitude light and don't be scared mess up the script.
Recap and Recreate
Good sex requires good communication. So, please, go ahead and talk things over after dipping a toe into the world of sexual role-play. Ask your partner what they thought. Talk about what you liked, what you didn't like and what you'd like to try next. Brainstorm different ways you can elevate the experience. Keep the conversation going.
This article was originally published on