How to Have Shower Sex That's Actually Great
Yes, it is possible to have great sex in the shower. You just have to follow a few ground rules — and maybe practice on a non-slippery surface first.
by Carrie Weisman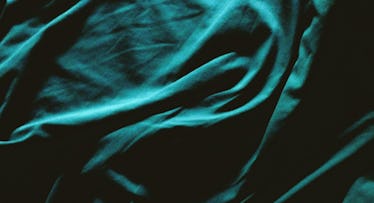 When you're busy with kids, getting busy requires multitasking. This brings us to the shower. It's the ideal place for the quickie in that it's enclosed, quieter than the bedroom, and allows you to scrub up during and after sex. Win-win, right?
Well, sort of. The shower is an excellent place for all the aforementioned reasons. But sex while standing on a ceramic surface as water streams down on you often leads to slippery, hey-can-you-please-stop-elbowing-me-in-the-kidney?-and-also-there's shampoo-in-my-eye sort of sex that rarely lives up to expectations — unless said expectations involve giving emergency room workers great stories to share at their next holiday party. Can it be fun? Sure. Is it satisfying? Rarely.
READ MORE: The Fatherly Guide to Sex After Kids
So to help make the most out of your afternoon (or morning or evening) delight, we spoke to a few sex experts about how to realistically have great morning sex without pulling a hammy or feeling utterly unsatisfied. Here's their best advice.
Try Standing Doggie Style
If you want to have sex in the shower, it's important to be comfortable on your feet. According to our experts, standing doggie style is one of the best positions for shower sex. The reason is simple: "Because you're both standing, you're less likely to fall," says intimacy expert Kait Scalisi. "Plus, you can hold on to the wall for a bit of support."
There are some considerations to keep in mind. This position can only work if you're height proportionate to each other. "Things can get a little dangerous someone is standing on their tiptoes or the ledge of the tub," says sex educator Andy Duran, also known as Educator Andy. Of course, there is one easy way to make sure you're up to the task. "Maybe try it on dry land first," he says.
Take A Seat
You can't run the risk of falling if you're already on the ground. "Take a seat and let her ride you," says Bethany Ricciardi, the resident sex expert over at TooTimid. "You can sit on the bottom of your tub, legs straight and let her hop on top. You can [also] sit on the side of the tub and let her slide down onto you facing into the shower," she explains. And if you have a handheld shower head, don't hesitate to bring that into the mix. "Tease her with it while she rides you," Ricciardi suggests.
Give Yourselves A Leg Up
Sometimes, operating in cramped quarters can actually work out in your favor. "The glory of shower sex is that there are walls to press your lover against," says Ricciardi. For a creative approach to sex in a small space, she suggests stationing your partner against the wall, lifting her leg and folding it over your arm. That way, she'll be open and ready to receive you. "Dip slightly to enter her, slowly pumping into her while streams of water massage both of you," she suggests.
Opt For Oral Sex
"Oral sex is great with one of you kneeling and one of you standing," says Scalisi. Since the position doesn't require much movement or maneuvering, it keeps things relatively safe. And don't be scared to get creative. Apparently, getting shampooed while performing on a partner can top a trip to the salon.
Accessorize
Still find shower sex a bit precarious? There's an industry built to put that issue behind you. The company Sportsheets has an entire collection dedicated to shower sex, from the standard (suction-cup handlebars and footrests; special lubes) to the more intense (suction cup handcuffs, vibrating loofah-style sex toys). All can help enhance your QT in the shower.