How This Father and Son Bond Over Their Love For Watches
In this episode of "Passing the Torch," a co-production between Fatherly and I Want That, we explore the passing down of Grand Central Watch. The company was founded in 1952 by Max Kivel. Three generations later, the Kivels have spent 60 years maintaining their reputation as New York City's premier watch repair service. The business... View Article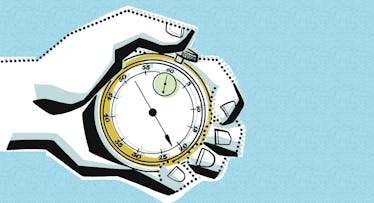 In this episode of "Passing the Torch," a co-production between Fatherly and I Want That, we explore the passing down of Grand Central Watch. The company was founded in 1952 by Max Kivel. Three generations later, the Kivels have spent 60 years maintaining their reputation as New York City's premier watch repair service. The business can service any type of watch, from a modern Rolex to any vintage Timex and everything in between.
Now run by Larry Kivel and his son, Steve Kivel, the company prides itself on its exemplary customer service and expert watch repair. Located at Grand Central Terminal in New York City, the store has a state-of-the-art workshop with a team of expert watchmakers. Both Larry and Steve followed in their father's footsteps by coming to the store as children and growing into the business naturally. Their love for timepieces is apparent, whether its finding old vintage pieces in random drawers or noticing the type of watches the characters are wearing in the movies they see. The Kivel crew also show us the collection of vintage watches at their home, which includes clocks from World War II and Arab airplane clocks, most of which are still running. Founder Max even served famous clientele, such as Frank Sinatra, back in the day, which says something about their reputation.
Even while handling over 100 watches a day, Grand Central Watch does their work with extra care. At the end of the day, the customer's happiness is what keeps the Kivel family's love for their business going strong.
This article was originally published on