Seriously, How Much Do You Pay a Babysitter?
Come on, don't be a tightwad.
by Daniel Kurt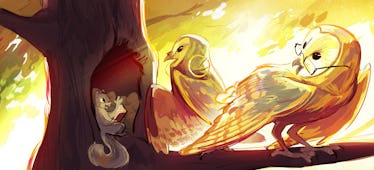 Geo Barnett for Fatherly
How much should I pay a babysitter? We have a few regulars but I always argue with my wife about what's right to pay them. Right now we pay them $10-$12 an hour. I think lower. She thinks higher. What's the agreed upon proper rate (is there one?) and how should it fluctuate? — Henry, Philadelphia
Part of me wants to agree with you. For the high schooler down the street, bringing in $14 an hour to play games or watch TV with my kid seems a lot better than making $10 stocking shelves at the department store.
But when you look at the actual data on this stuff, your wife starts to look like the winner on this one. I say that based on Care.com's nifty babysitter rate calculator, which lets you find the typical hourly pay in your zip code, based on the caregiver's qualifications and how many kids you have.
RELATED: The Best Babysitting Apps and Websites
In the Chestnut Hill neighborhood of Philly, for example, the going rate to hire someone with two-to-five years of experience is $13.50 an hour for one kid, and $15 for two. But certain factors can make that number easily creep upward.
Babysitters with a more extensive caregiving background, for example, will usually command a bit more compensation. The same goes for sitters who have special qualifications, like CPR and safety training, says Care.com's Connie Fong.
And the more responsibilities you throw their way, the pricier they become.
"If the workload extends beyond the basics, like picking up the children from school, paying an hourly rate that's higher than the average is normal," says Fong. Same goes for a babysitter who might stay over night.
You can bet that your kid's temperament plays into this, too. If your kid makes Bart Simpson look like a Teddy Bear, your sitter deserves a little. Those additional factors are probably why the national average in 2018 was actually higher than you might expect – $15.83 an hour, according to Care.com.
The numbers are even steeper in a survey earlier this year by UrbanSitter, which puts the average at $16.75 for one kid and $19.26 for two. Inflation may be part of the reason why this more recent poll shows slightly higher pay rates. Like other professions, babysitters need to keep up with cost-of-living adjustments. If you're basing your compensation on what you gave your caregiver seven years ago, you'll have a tendency to look like a tight-wad.
Personally, I always feel more comfortable staying at the upper end of the wage scale. Having a sitter you can rely on to show up on time and keep your children calm is a gold mine. The last thing I want to do is risk losing them to the family down the street who's willing to pay a few bucks more.
Indeed, it looks like the price tag for even a fairly easy babysitting gig is more than you think. Next time, you may have to reach a little deeper into that wallet of yours if you want to them coming back.
This article was originally published on