Fatherly Podcast Episode 36: Children's Books Are the Coolest Books
They seem simple, but great books for little ones are incredibly hard to put together. We asked a powerful kid lit editor about it.
by Fatherly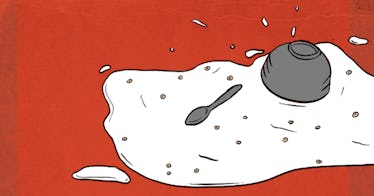 Children's books are part of the fabric of parenthood. We read them. Then we read them again. Then we read them fifty more times and memorize them. Then we set them to music. Then we remix the music. Then we read them a few more times for good measure.
And it's all good. Books are great for kids and kids are, it turns out, great for books. At it's best, children's literature traffics pure creativity and open-mindedness, meeting kids on their home turf and adults on the ground they wish they hadn't ceded. A great children's book can be as transporting as a great song — and easier to improve upon with your own voice. That's why so many parents feel so strong about children's books and why Fatherly Podcast host Joshua David Stein writes them. The author of Can I Eat That?, What's Cooking?, and Brick: Who Found Herself in Architecture, Joshua is a passionate lover of kid lit and eager to evangelize for the artforum.
Co-host Postell Pringle is merely an enthusiast. So when Joshua really want him to understand how children's books work, he enlists Kate Harrison of Dial Books for Young Readers, the imprint behind Roll of Thunder, Hear My Cry, Highly Illogical Behavior, Dory Fantasmagory, and Dragons Love Tacos to give a clinic on the ins, the outs, and the rhyming schemes of publishing books for kids. Then, Joshua sings.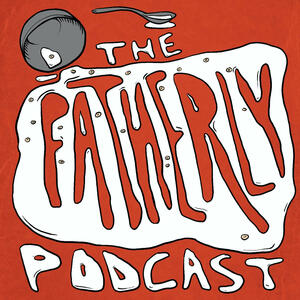 This article was originally published on