Internet Safety Experts
Internet Safety Experts Anne Collier, Larry Magid, Stephen Balkam teach parents how to ensure their kids are safe on the internet.
by Emily Kelleher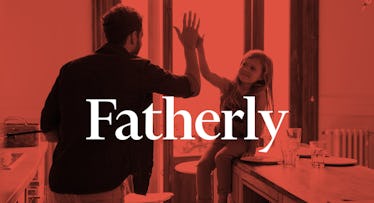 Stephen Balkam
Stephen Balkam is the founder and CEO of the Family Online Safety Institute (FOSI), a nonprofit that works to make the online world safer for children and families. FOSI works across industry, government, non-profit groups to create new solutions and policies around online safety and create a 'culture of responsibility' online.
Parents also need to put down their phones, put away their laptops, and engage with their children, says Balkam. Make eye contact. Cuddle with them. Don't miss those moments because you're scrolling mindlessly through Facebook or obsessively checking your email. "Kids will do what we do, not what we tell them to do," he says.
Anne Collier
Anne Collier is the founder and executive director of The Net Safety Collaborative, a national nonprofit organization that creates social media helplines for U.S. schools. Collier is an expert on digital and social media safety and serves on the safety advisory board of Facebook, Twitter, Snapchat, YouTube, and Yubo. She's also worked with Google on its 'Be Internet Awesome' curriculum.
On her website, Collier challenges the fearful, distrusting way most parents regard their child's social media use. The digital part of a social life is just a part of their social life, not a separate entity, she writes in a recent blog post. Parents should approach conversations about the digital social lives as social-emotional learning, she argues: "what they need and deserve most is good communication with respect and plenty of open-hearted listening on the adults' part."
Larry Magid
Larry Magid is the CEO of ConnectSafely.org. He's also an on-air technology analyst for CBS News and writes for the San Jose Mercury News, Forbes, and other publications. He has written Internet safety guides, founded multiple popular Internet safety sites, served on the board of directors for the National Center for Missing & Exploited Children, and sits on the safety advisory boards for Facebook, Comcast, Google, Roblox, and Snapchat, among other commitments.
In his writing, Mr. Magid advises parents to be informed and cautious, but not to fear social media and other digital platforms.
This article was originally published on