Everything You Need to Know Before Heading on a Trip to Great Wolf Lodge
The resort makes it easy for the whole family to have fun, but you should know these details first.
by Hannah Chambers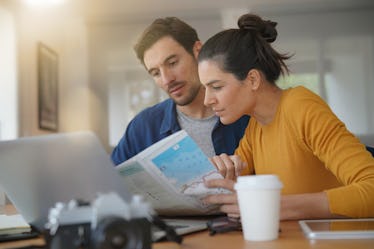 Taking your family for a fun-filled adventure at Great Wolf Lodge seems pretty simple, right? You just pack up the bags, plug the address of one of the company's 19 locations into your GPS, and check-in to a vacation that's guaranteed to make memories that will last a lifetime. Well, almost. Visiting a Great Wolf Lodge resort is an extremely easy way to make sure your family has an incredible vacation together, but to make sure you have the absolute best experience, there are a few things you should know ahead of time. Here are a few pointers to keep in mind before you head straight for the biggest waterslide at the lodge.
For more information about booking a trip to Great Wolf Lodge, check out the website of your individual location.