These Are The Science Dads Paving the Way for a Better Future
Does saving lives make you cool? Hell yes it does. Fatherly's Coolest Dad Scientists include Anthony Fauci and other life-saving experts.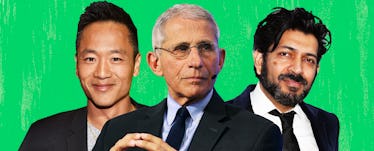 Science will save us. It's a nice sentiment, but in the midst of the pandemic, it's a cold hard fact. Medical researchers, epidemiologists, virologists, doctors — these are the heroes of 2020. The men on this list are nothing short of that. Does saving lives make one cool? You're damn right it does.
This article was originally published on