Why You Need to Own the Otterbox Trooper Luxury Cooler
One over-the-top backpack cooler.
by Skimlinks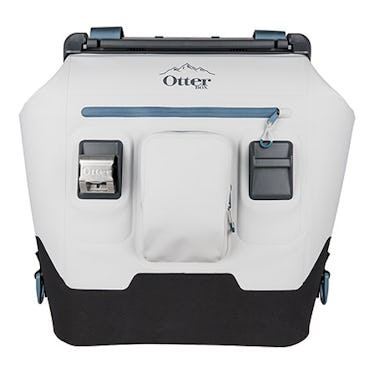 The following review has been syndicated from Skimlinks, the leading commerce content monetization platform.
The YETI Tundra, which kicked off the trend of indestructible luxury coolers with days of ice retention, has become one of the most cloned products ever, with little to no innovation in the competitive set to show for it. Enter Otterbox.
You've likely owned at least one Otterbox iPhone case, but the company actually began life making water-resistant boxes 20 years ago. Otterbox boasts longer ice retention with their push into coolers, but usability is their truly defining feature.
If you're going to buy a luxury cooler, the Otterbox Trooper LT 30 is a great one. The backpack (or not) style cooler is versatile, easy to transport, easy to store, and retains ice for more than 3 days, but the game-changer is the accordion-style top opening. Forget getting caught up on aggressive zippers, the Trooper's clasp is operable one-handed. For those looking for something smaller but still serious, the lunchbox-shaped Trooper 20 is a great choice. Just make sure it's actually big enough for your purposes. Both feature external water-resistant pockets and accessory mounting points. At $299, the LT 30 is only $50 more than the 20.
For a more traditional hard cooler experience, Otterbox makes their Venture line in 25, 45, and 65 quart varieties. Certified bear-resistant and with ice retention for 10 days, these coolers are incredible at being coolers, but once again the feature you'll really care about is the upgrade from toggle closures to easy-to-operate latches.
The accessories are much more exciting in the Venture line, with options like side tables, storage trays (one included), and even wheels. The Venture series starts at $224.
Every product on Fatherly is independently selected by our editors, writers, and experts. If you click a link on our site and buy something, we may earn an affiliate commission.
This article was originally published on