Waze's New Update Lets Your Kids Record Custom Voice Navigation
It also lets you prank your spouse.
by James Wohr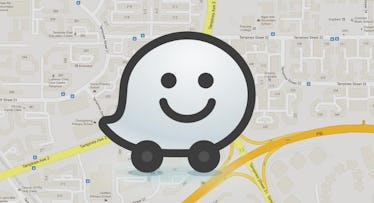 Ever since Waze made it possible to have the likes of Darth Vader and Arnold Schwarzenegger issue out directions, it seemed like there was nowhere left to go. How can you beat getting told how to reach the nearest gas station by the Terminator himself? Well, Waze's new iOS update might be their best yet. Included in it is a function that lets you record real-life voices for turn-by-turn directions on your smartphone. That means you can easily have your kids' voices utter directions for the next road trip. Instead of constantly asking, "Are we there yet?" your kids will actually be telling you where to go. The future is now, folks. And it is amazing.
RELATED: These Vibrating GPS Insoles Ensure You'll Never Get Lost
To access the feature, simply download the update, head into Settings, click on Sound & Voice, and hit the "New!" button on top of Voice Recorder. And if you don't want to upload your kids' voices (or if they won't sit still for that long), why not steal your buddy or wife's phone and upload your voice to theirs. The process of recording every individual command for every possible direction is obviously fairly extensive, but seeing their face the first time they hear you bark out directions from their phone will be worth it.
This article was originally published on