The Best Wallets for Kids
Because they need to keep that chore money somewhere.
by Donna Freydkin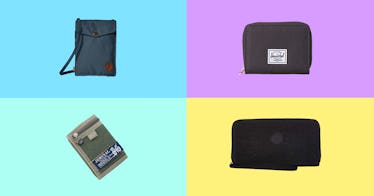 It's hard to talk to kids about money. It doesn't grow on trees but an ATM spits out $20 and daddy swipes a card to bring LEGOs home. The best kids wallets, then, are those that, above all else, facilitate children's understanding of the concept of money. Considering what financial literacy looks like in our country, it's never too early to start.
With wallets, kids count and organize their dollar bills, save them until they're ready to make their purchase, and stroll into a store and choose what to buy. The kind really doesn't matter. But you do want a kid's wallet that is easy to use (think Velcro straps to open and close them), has plenty of room to store all those coins, bills, and, let's face it, random rocks, they accumulate, and are well-made enough that they won't fall part when they're stuffed into the bottom of a soggy backpack. Otherwise, lean into colors and themes (be it Minecraft or Mickey Mouse) that your kids like. Here are some options to consider.
Every product on Fatherly is independently selected by our editors, writers, and experts. If you click a link on our site and buy something, we may earn an affiliate commission.