Valentine's Day Gift Ideas From Women Who Thought About It More Than You
Valentine's Day gift ideas for her, from Cool Mom Picks' Liz Gumbinner, Blogalicious' Stacey Ferguson and Food52's Amanda Hesser and Merrill Stubbs.
by Fatherly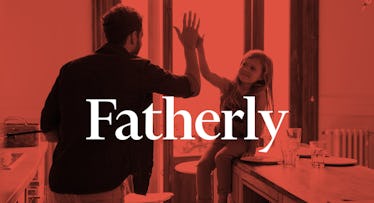 As sex therapist and couples counselor Esther Perel noted, not blowing it on Valentine's Day isn't that complicated, and doesn't have to be a wallet vacuum. But if you want to celebrate the mother of your child with a token of your appreciation, you have 2 options: ask a bunch of dudes, or listen to some one who knows what she's talking about.
Amanda Hesser and Merrill Stubbs are the cofounders of foodie paradise Food52; Stacey Ferguson is the brains behind the Blogalicious network, and Liz Gumbinner runs the indispensable Cool Mom Picks and Cool Mom Tech. We asked them for gift ideas in the "a little something," "spendy" and "did you just get a raise?" price ranges — here's what they recommend:
A Little Something
Liz Gumbinner
Richart Chocolates Gumbinner's real answer for this price range was a meaningful, sentimental card — but she did point out that the card should come in a box of some kind, so here you go.
Amanda Hesser and Merrill Stubbs
Tzuri Gueta Ring Probably the only silicone-based gift that you can give her (in public, anyway).
SPENDY
Liz Gumbinner
Beth Macri Hidden Message Necklace The pendants on these necklaces are actually extruded letters, and they make the whole alphabet, so you can select her initials, or "xo" or … some totally random collection of letters (if you think she'd be into that).
Amanda Hesser and Merrill Stubbs
Jo Malone French Lime Blossom Cologne "Tasting notes" include linden blossom, carnation, and tarragon. Who doesn't want their lady to smell like a fancy chicken salad?
DID YOU JUST GET A RAISE?
Liz Gumbinner
Week In Paris ($$) Gumbinner is partial to hotels in the Latin Quarter or the Marais, with "a funky bathroom where you can't figure out how to flush the toilet." Sound like anyone you know?
Stacey Ferguson
Weekend At The Salamander Resort The resort is known for their cooking studio classes, and if you book now you can still get in on the Doughnuts 101 class at the end of the month. So, really, this is a gift for you.
Buy Now Starting at $275 per night
Amanda Hesser and Merrill Stubbs
Vintage English Preserve Pan And Bowl Nothing says I love you like kitchen wear from 1880, because it lets you make up a story about how your great, great grandfather bought it for your great, great grandmother back before Valentine's Day was invented.
This article was originally published on