Treat Her to One Of These Thoughtful, Fail-Proof Gifts This Mother's Day
From designer sunglasses to an unforgettable Caribbean cruise.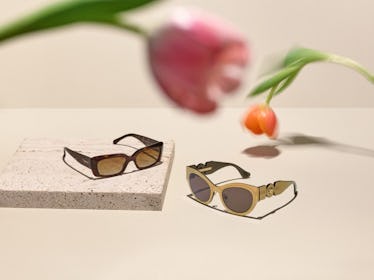 By all means, go the flower bouquet route again this year, but please don't stop there! Every mom deserves far more than just fragrant color in a vase. This Mother's Day, wow the mom in your life with something thoughtful she'll cherish forever — the kind of jaw-dropping gift she'll still be using (and telling her friends about) years down the line.
Sunglass Hut is your ultimate destination for exactly this, with memorable gifts that literally shimmer and sparkle, yet still feel super practical. Whether you're shopping for your own amazing mom or the remarkable mother of your children, these Mother's Day gifts will cement your place as the best gift-giver in her life. The smile that will grow across mom's face will be so radiant that you might just need your own pair of shades, too.