The Best Toddler Leashes and How to Use Them
Yes, they're ridiculous. They're also kind of essential.
by Jeff Foss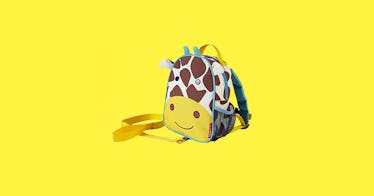 We're the first to recognize that children are not pets, and therefore they shouldn't be walked like one. But the best leashes for kids allow them to explore, gain a measured independence, and, most importantly, tire themselves out before nap-time. So if you've always thought of kids leashes as preposterous (and we were there at one time, too), then it's time to reconsider what has, to the non-parent, always appeared as a joke.
When looking for a leash for your toddler, consider length, flex, and playfulness. The length is potentially the most important, as it extends the figurative umbilical cord, and therefore can allow your little one into greater amounts of trouble or danger. Flex is also a concern, in that those with greater elasticity slow down your ability to rescue, essentially turning your child into a two-to-four-year-old yo-yo. And finally, there's its playfulness. Sure, you could get a utilitarian model that will perform great. But isn't something like this worth at least a subtle wink? Regardless of your preferences on the above, we've rounded up our favorite kids leashes for toddlers so that you can clip in and get out there.
Every product on Fatherly is independently selected by our editors, writers, and experts. If you click a link on our site and buy something, we may earn an affiliate commission.
This article was originally published on