Today's Best Sales: Rice Cookers, Tablets, and Extra-Long iPhone Cables
Today's best sales offer solutions to some of life's most annoying problems: overcooked rice, undercharged phones, and multiple remote controls.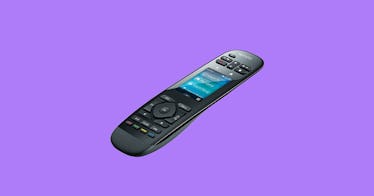 Every day, the Internet is teeming with deals, sales, discounts, and savings. But, as the Internet is a big, distracting place, said deals can be difficult to find. Plus, you don't have time to sniff 'em all out. You have work and kids and a total of 25 minutes of free time that shouldn't be spent looking for discounts. So, to help you out, we'll be combing through the daily offerings and rounding up the deals we like, and think you might find useful. Today: an amazing Zojirushi rice cooker, Amazon tablets on the cheap, a three-pack of iPhone charging cables (including an extra-long, 10-foot cord), a two-pack of smart plugs from Etekcity, and a (very) smart universal remote from Logitech.
Zojirushi NS-TSC10 Micom Rice Cooker and Warmer
Zojirushi is well known for their rice cookers for a reason: they do what they do and they do it well. This rice- (and multi-) cooker has settings specific to different kinds of grains, and the lid and inner cooking pan are both detachable for easy cleaning. Made for more than just rice, it has a steaming basket to steam and a cake mode to bake cakes. Today, it's 35 percent off.
Amazon Fire 7 Tablet
If you're an Amazon Prime member, you can grab this 7″ tablet for just $35. It comes with 8 GB of storage and a microSD slot if you need to add more. And as a Prime member, it's easy to watch Amazon Prime video, shop on Amazon, listen to Amazon Music and read Kindle books. It's not as shiny or powerful as an iPad, but it's a solid entertainment machine that, particularly with today's discount, is a great deal for the price.
iPhone Lightning Cables, 3-Pack
Okay, so, the list price of these cables on Amazon is $299.35, which means today's offer of $10 is technically a 97 percent discount. Now, we don't think they've ever actually sold at that price, so we're going to focus on the here and now. For ten bucks, you get three nylon-braided Lightning cables with a 5,000 bend lifespan and built-in short circuit protection. The included cables are three, six, and 10 feet, respectively. And if you've never owned a 10-foot cable, be prepared to wonder how you ever lived without the convenience. It's worth the price alone.
Etekcity Voltson Smart Wifi Plug, 2-Pack
Want to dip your feet into the smart home waters? These connected outlets from Etekcity are feature-packed and, with no central hub required, easy to set up. Once connected, they give you a ton of control over your home devices. You can turn things on and off with Alexa or Google Assistant, set automatic timers, and, of course, control everything with your phone. They also come with energy monitoring so you can know just how much power larger appliances like air conditioning are using up. Save $10 off of the list price of this two-pack when you get it today on Amazon.
Logitech Harmony Ultimate Home Remote
The more elaborate your home theatre system, the more remotes you have cluttering your coffee table. The Logitech Harmony reduces that number to one. The system lets you easily program the remote to control pretty much anything that can be controlled with a remote, including smart home components such as Nest thermostats and Alexa- and Google-Assistant-equipped devices. The remote itself has a color touch screen, vibration feedback, and motion-activated backlit buttons, but you can also use the Harmony app on your phone to control everything. Normally $180, you can grab this truly universal remote for just $100 today.
This article was originally published on