This Phone Case Survives A 24-Foot Drop, So It Might Survive Your Kid
The Rhino Shield Crash Guard is a lightweight, beautiful iPhone case that can withstand a 20-foot drop (or your kid's most destructive adventures).
by Fatherly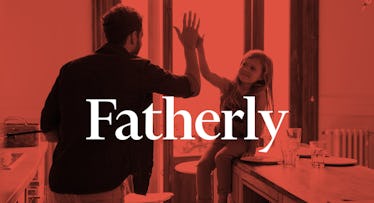 As you attempt to once again steal your (extremely expensive; frighteningly fragile) phone back from your kid, you're probably thinking it would be nice if they made bomb-proof cases that don't look like they fell of Optimus Prime during a fight with the Decepticons.
Enter the Rhino Shield Crash Guard ($25, $47 with screen protector). At just 25mm thick and only 12 grams in weight, it provides serious protection without any of the bulk common to to most cases. The bumper wraps your iPhone 5, 6 or 6 Plus in hard and soft polymers with a proprietary impact distribution system that exposes most of that gorgeous design you camped outside the Apple store for in the first place.
Most importantly, it works. Check out this video, in which a Rhino-ed up phone survives a 24-foot plummet with no ill effects. Can your kid dream up a more destructive adventure than that for your phone? Probably, but in the meantime at least it will be safer than most and still fit in our pocket.
This article was originally published on