The Best Water Guns and Blasters to Take Your Summer to the Next Level
Because moisture is the essence of wetness.
by Liz Newman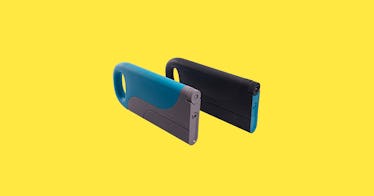 Summer without water guns, squirt guns, super soaker water guns, or water blasters is akin to a Fast & Furious movie without Vin Diesel, "family," and Corona beer placements. But the right water artillery or best water gun is Paul Walker. Because unless you can hold your own in pure aquatic combat, you're just a henchman or a casting extra. (We know, the analogy is wearing thin.) The point is that every year demands an arsenal update, and if you've been waiting to buy the perfect water gun, we've assembled our favorites from which to peruse and purchase.
You want to evaluate several factors when choosing the appropriate water weapons: Drenching power, size, weight, and firing patterns, so you can hit your targets with precision and accuracy. From double-barrel blasting power to single-handed water attacks, the latest and greatest aquatic weapons offer a range of soaking styles. They're so fun your kids will want to use them all summer, so be prepared to confiscate their weaponry once the leaves start to turn.
Every product on Fatherly is independently selected by our editors, writers, and experts. If you click a link on our site and buy something, we may earn an affiliate commission.
This article was originally published on