Senate Pushes Hot-Car Law As Record Number of Children Die of Heatstroke
Almost 30 children have died this year in hot cars. The Senate wants mandatory back-seat alarms in cars.
by Dave Baldwin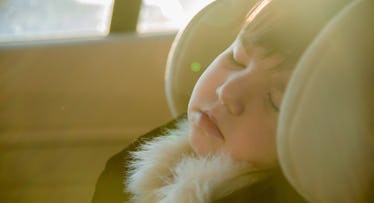 Two more infants died of heat stroke this weekend after being left in hot cars by their parents. The deaths occurred in separate incidents in the Phoenix area and bring the national total to 29 child hot-car fatalities this year ⏤ eight shy of the national average of 37 with two months of summer still to go. They also bring a renewed focus on legislation in Congress that would require cars to feature mandatory back-seat alarms, similar to those alerting drivers that the door is open or the lights are on.
RELATED: Life-Saving Car Seat Alarms That Remind Parents There's A Baby in the Back Seat
Following on the heels of Congressman Tim Ryan's (D-OH) HOT CARS (Helping Overcome Trauma for Children Alone in Rear Seats) Act of 2017 in the House of Representatives, Senator Richard Blumenthal (D-CT) introduced a similar bill in the US Senate. If signed into law, it would require cars be equipped with an alarm to alert drivers that there is a child in the back seat. General Motors is currently the only US automaker to already include the built-in Rear Seat Reminder technology. It's installed in the 2017 GMC Acadia, with other models to follow next year. The bill was co-sponsored by Democratic Senator Al Franken of Minnesota.
"A simple sensor could save the lives of dozens of children killed tragically in overheated cars each year, and my bill would ensure such technology is available in every car sold in the United States," Blumenthal said in a statement. "It can take mere minutes on a hot day for a car to turn into a deathtrap for a small child. This basic technology, combined with public awareness and vigilance, can help prevent these catastrophes and safe lives." In addition, the bill also directs the National Highway Traffic Safety Administration to study and provide the "best practices for retrofitting existing vehicles with aftermarket technology." Currently, a number of independent manufacturers sell products designed to alert parents ⏤ either with an alarm or phone message ⏤ that there's a kid in the back seat.
The legislation faces an uphill climb in a Republican-controlled Senate opposed to government regulation. Whether the record-setting pace of hot-car deaths moves the body to action remains to be seen.
This article was originally published on