All the Popular Toys That Big Kids Really Want for Christmas This Year
Not to be confused with the toys that you would like to buy for them.
by Donna Freydkin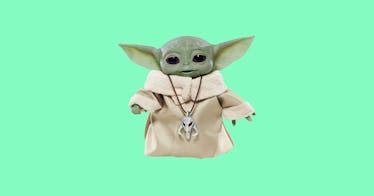 We are parents, and as parents, we put much thought and consideration into the toys we buy our kids. We want said toys — all toys, but especially toys for big kids — to be inspiring and educational, intriguing and challenging, well-made and built to last. And then, there are those other toys. The popular kids' toys. The ones that are loud and plastic and have nothing much going for them except that they're fun as hell to play with. These instant gratification toys are the ones that older kids — the same ones who give you side-eye at the mention of anything that's not a tablet — gleefully, greedily embrace. These are not the worst toys, to be clear: They're just silly. And if there's a year when kids need more silliness, this year is it. Here are the best silly toys for big kids (ages 5 and up) this year.
Every product on Fatherly is independently selected by our editors, writers, and experts. If you click a link on our site and buy something, we may earn an affiliate commission.
This article was originally published on