The Best Personalized Books for Kids for Making Reading Even More Fun
These books make kids the heroes of the story. Who could say no to that?
by Emily Kelleher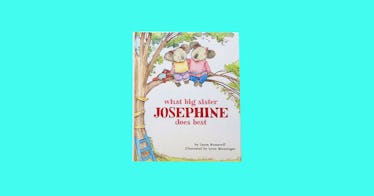 Kids love to hear about themselves. Any parent who's been asked to make up a bedtime story on the spot knows this well — nothing thrills kids more than being dropped into the heart of a tale, where they can suddenly see eye-to-eye with the characters who live there. Indulging this age-appropriate appetite with personalized stories — personalized books for kids that put them at the center of illustrated stories — helps even reading-reluctant kids see why reading is nothing short of magic.
Reading to kids comes with so many benefits, and personalized books can help kids transition to independent reading. Personalized children's books keep young readers engaged and captivated, as they follow themselves through mysteries, adventures, and everyday stories about starting school or making friends. Who can say no to a story that's about them? The best personalized books are also great stories in their own right — the personalization is an added bonus. They're the kind of books you won't mind reading again and again. And again. Don't say we didn't warn you.
Every product on Fatherly is independently selected by our editors, writers, and experts. If you click a link on our site and buy something, we may earn an affiliate commission.
This article was originally published on