Kids Play Candy Crush? Amazon May Owe You Money
Amazon is refunding parents $70 million for in-app purchases made by their kids without permission.
by Dave Baldwin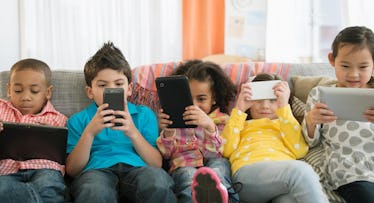 Kids do the darnedest things. And if yours unwittingly bought a ton of in-app swag while playing games on your Kindle Fire, you may get that money back. Amazon started refunding $70 million to parents whose children made in-app purchases without parental permission, the result of 2014 lawsuit by the Federal Trade Commission that reached a settlement in April.
The issue stems back to 2011, when Amazon's early Kindle Fires first hit the market and the parental controls were turned off by default. With no safeguards in place, kids using dad's cool new tablet started buying all kinds of fun virtual acorns, coins, and lives in games like Candy Crush and Ice Age Village, unaware that they were spending real cash.
Credit card charges began mounting, as did consumer complaints, and as early December 2011 Amazon reportedly knew there was a problem. The company updated the settings to require a password for in-app purchases, but a future security update created a new loophole ⏤ allowing purchases to be made for up to an hour after the password was entered to buy the initial item.
As one mom recently explained on NPR's Morning Edition, she entered her password, handed the Kindle to her daughter, and then later got a credit card bill for $10,000.
Online gaming, meanwhile, has only grown in popularity, with more than 2.6 million gamers around the world today who spend an average of 51 minutes a day not reading books or learning how to knit, according to the Internet Trends 2017 Report from Kleiner Perkins Caufield & Byers. In 1995, there were only 100 million people playing online games. That's a lot of kids buying a lot of virtual acorns.
After successfully reaching settlements with Google and Apple for $19 million and $32 million, respectively, the FTC turned its attention to Amazon in 2014. It sued the Seattle-based company alleging, reported TechCrunch, that the App Store software was missing consumer safeguards and did not require consent for kids to charge unlimited amounts of cash in games or apps. The case had been winding its way through the court system until this year, when a federal judge again ruled in the FTC's favor and Amazon agreed to end its appeal, essentially settling the case.
The company began issuing refunds on Tuesday and said that all affected customers will be contacted by email. If your tech-savvy toddler rang up in-app purchases between November 2011 and May 2016 ⏤ and you didn't get a notice ⏤ you can call Amazon at 866-216-1072 or check here for "in-app refunds." You have one year to get that money back, by the way. The deal ends on May 28, 2018.
This article was originally published on