These Heated Seat Cushions Are Your Ticket to Warmbuttsville
Easy to carry and simple to use, these cushions keep your head in the game
by Sal Vaglica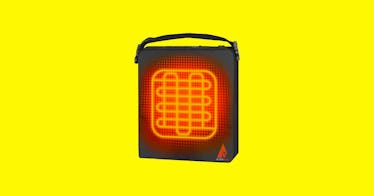 For sports fans, fall is the most glorious time of the year. The NFL is underway, MLB's getting into playoff mode, and soon, the NHL will be dropping pucks. But for parents, it means schools are back in session and you'll be watching them play games from the bleachers in increasingly chilly weather. That's why you need a heated seat cushion. Those bleachers are made out of aluminum, one of the best conductors of energy out there. The seat you're on is actively working against your butt to yank heat out, making you feel colder, faster. Metal is more efficient than plastic stadium seats in that way. But you don't have to watch your kid from the parking lot with binoculars. Heated seat cushions can help keep you comfortable and make sure your head's in the game. Just know, most stadiums won't let these in and it's probably not the best for tailgating.
Best heated seat cushion for runtime
Best heated seat cushion for outdoorsy families
Best heated seat cushion that doesn't need a battery
Every product on Fatherly is independently selected by our editors, writers, and experts. If you click a link on our site and buy something, we may earn an affiliate commission.