Cyber Monday: Save $200 On the Google Pixel 4 Smartphone
It's got the best camera of any phone, period.
by Donna Freydkin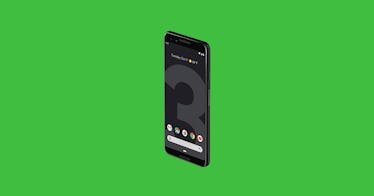 Google just released its Pixel 4 phone, and it's on sale. We're loving this Pixel sale, which applies to the Google Pixel 3 as well, thanks to Cyber Monday. These are basically the perfect phones for photo-loving parents because of their awesome cameras. No more blurry or weird or washed-out shots, ever.
Google Pixel Sales
You get this phone for its camera, period. You don't need to use flash ever again, thanks to the Pixel 4's Night Sight, which can even take clear pictures of stars at night. And instead of putting your grubby paws on the phone, you control it using a feature called Quick Gestures.
Sure, the Pixel 3 works with Google Assistant to help manage your life. And yes, it lets you use Google's suite of powerhouse features to find a great new place to eat or those jeans you've wanted.
But mostly, the phone is known for its killer camera. It's the best smartphone camera you can buy, period. Its camera is enhanced by machine-learning software, which makes every single photo you take something close to a masterpiece. It also has a group selfie mode, so you can capture what you need without using a selfie stick. And best of all is its Night Sight mode, which lets you take fantastic pictures in the dark without using a flash.
It's got great battery life and lasts all day, too.
Every product on Fatherly is independently selected by our editors, writers, and experts. If you click a link on our site and buy something, we may earn an affiliate commission.
This article was originally published on