Fitbit to Launch Its First-Ever Fitness Tracker for Kids
The new Fitbit Ace will remind kids to move, but puts control in parents' hands.
by Ben Marx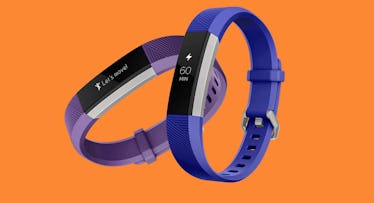 Wearable fitness-tracker company Fitbit is rolling out its first fitness band built specifically for kids later this year. Called the Fitbit Ace, it's said to work similarly to the company's Alta tracker, but with scaled-down capabilities and revised software to make it more appropriate for kids ages eight to 13.
The Ace is Fitbit's first product designed for younger users, and the company hopes it'll help build healthy habits to fight childhood obesity. Like other Fitbit trackers, the Ace monitors steps, activity, and sleep habits, and reminds kids to move when they've been still or sitting for too long. Ace's default goals are tailored to the user's age and follow the World Health Organization's recommendations for kids' health, including getting in at least an hour of daily activity and nine hours of sleep.
The software, however, has been redesigned to give parents more control. The Ace's new family account option is compatible with other Fitbit products, gives parents power over how their child uses their device, and is compliant with the Children's Online Privacy Protection Act, or COPPA. Unlike standard Fitbits, the Ace won't let kids share photos or workout summaries online.
The Ace hits the market at a time when childhood obesity is still aggressively rising in the United States, but there's no consensus on whether or not activity trackers' gamification of physical activity is the best way to get kids moving. The very data collection that makes fitness trackers, well, fitness trackers may raise privacy concerns for parents. Plus, tech that constantly reminds users about their own physicality may not be the healthiest thing for kids experiencing puberty, and the common body image issues associated with it. Fitbit Ace will go on sale for $99 in the second quarter of this year.
This article was originally published on