The Best 'Star Wars' LEGO Sets Money Can Buy
Every Jedi builder should have these key bricks.
by Jordan Obey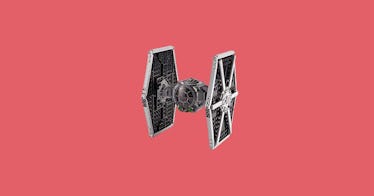 The Force is strong with LEGO Star Wars sets. Star Wars toys first hit store shelves with the release of the first film in the franchise in the '70s, but it wasn't until the release of The Phantom Menace in 1999 that kids got the chance to build cool LEGO Star Wars sets inspired by a galaxy far, far away. But now? There are about 83 different Star Wars LEGOs, from 7,541 piece Millennium Falcon to minifigure key ring. There are so damn many LEGO Star Wars sets out there—inspired by both the live-action features and series like Clone Wars and Rebels—that finding the best ones feels more difficult than winning the Battle of Malachor.
The coolest Star Wars LEGO sets usually relive epic moments from the movies. But that doesn't mean they have to be difficult to build or take forever. You (or your kids) can finish some of these while casually re-watching the movies. From Star Wars ships and AT-AP Walkers to Snowspeeders and Sandcrawlers, we've included here iconic Star Wars sets that let you re-create those memories. These are the sets that every young Jedi should own.
Every product on Fatherly is independently selected by our editors, writers, and experts. If you click a link on our site and buy something, we may earn an affiliate commission.
This article was originally published on