The Best Cask Strength Single Malt Scotch to Warm Up With this Winter
These Scotches are not only wildly flavorful, but also pack a higher proof to help you fight the bone-deep chill of winter.
by Nicholas McClelland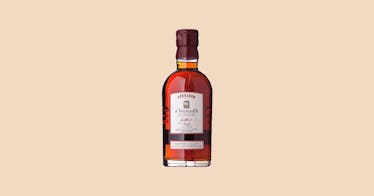 Sure the ground hog missed his shadow and the polar vortex may have abated. But it's still early February and winter is coming… back. When the temperature drops, one age-old way to fight the bone chill is with a nice cask-strength, single-malt Scotch whiskey. These undiluted whiskies pack a higher proof for a warming sensation, but also bigger, richer flavors to help warm the palate and mood. Here are five undiluted single malt scotch whiskies to hunker down with when the mercury falls.
Aberlour A'bunadh
It's a good idea to keep a bottle of Aberlour's A'bunadh on the bar at all times, not just for your own sake, but for any Scotch drinkers that might show up. If they are 'in the know' it lets them know that you know and if they aren't, you get to drop some knowledge and introduce them to something incredible. Thick and rich, it's a Scotch with tons of dried fruit, chocolate and sugary notes that make it a delightful yet slightly dangerous single malt (each release clocks in at around 120 proof). In fact, one pour of this cask strength gem is the equivalent of a glass-and-a-half of a typical 80 proof dram.
Laphroaig 10 Cask Strength
This is Laphroaig cranked up to 11. The iconic Islay is known for its thick, rich layers of peat and salt and their cask strength 10 year smoky, medicinal qualities are epic. Through the smoke a soft sweetness rises on the palate bringing flavors of fruit and cream with a touch of leather. While we like to start off drinking this Laprhoaig neat, playing with a few drops of water will unlock more of its richness.
GlenDronach Cask Strength
GlenDronach is a maker that flies a little under the radar, but once a taste of their whisky passes your lips, it's a name you won't soon forget. While all their offerings are worth a taste, their cask strength is simply sublime. Soft and rich, this whisky ages in two varieties of Andalucían sherry casks ( Oloroso and Pedro Ximenez,) giving it notes of buttered raisins, citrus, cinnamon, and a hint of walnut.
Springbank 12 Cask Strength
One of only a handful of distilleries left in the Campbeltown region, the family-owned Springbank makes more than a few excellent single malts you should try. First among them is their Cask strength – a deliciously fruity whisky with a whiff of smoke, notes of marmalade, fluff, salt and pepper lead you to a luxuriously sweet and meaty finish.
Glenfarclas 105 Cask Strength
Family-owned and run since 1865, Glenfarclas turns out a plethora of delightful single malts. The 105 Cask Strength is no exception. It's a potent ( 60 percent ABV) yet sip-able dram but a touch of water opens up a wealth of fruit flavors. Notes of dried figs, nuts, and cocoa play off an intense burst of spice that continues to tickle the tongue even after the whisky is gone.
This article was originally published on