The Best Gifts for 12-Year-Olds
Our recommendations are truly on point.
by Donna Freydkin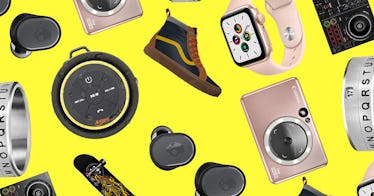 Though it is an overused portmanteau, "tween" is an apt descriptor for 12-year-olds, who are in that liminal space between childhood and puberty-catalyzed young adulthood. They have peer groups and deal with peer pressure. They are starting to feel stress from the demands of school. They have moods. So many moods. These kids are also sophisticated, savvy to marketing, and driven by personal interests, which makes buying gifts for 12-year-olds a singularly difficult task. In fact, the best toys for 12-year-olds should look like anything but toys for them to make a real impact.
Birthday gift ideas can feel especially fraught. The very phrase "toys for 12-year-olds" can seem like an oxymoron. There are the old familiar paths of least resistance: gaming devices, video games, and Amazon gift cards always work. But that's all a bit uninspired.
Toys that feel like they're for little kids will be quickly discarded, and more grown-up gifts may prove too complicated (or expensive) to make practical sense. The best toys for 12-year-old boys and girls live between extremes. The art of finding the perfect gift is the art of feeling one's way around a big old gray area.
The list below is long on gadgets and for good reason. Many 12-year-olds are gadget-obsessed, which makes sense given that gadgets are basically toys for adults and neatly balance a desire to play and a desire to play-act adulthood.
Every product on Fatherly is independently selected by our editors, writers, and experts. If you click a link on our site and buy something, we may earn an affiliate commission.
The Best Active Games and Toys for 12-Year-Olds 2022
The Best STEM Games and Toys for 12-Year-Olds 2022
The Best Creative Gifts 12-Year-Olds 2022
The Best Tech Gifts for 12-Year-Olds 2022
The Best Apparel and Homegoods Gifts for 12-Year-Olds 2022