The Best Whiskey Made in Tennessee (Beyond Jack Daniels Old No. 7)
Old No. 7 may be the most recognizable whiskey on the planet, but there are more bottles of Tennessee whiskey to try.
by Nicholas McClelland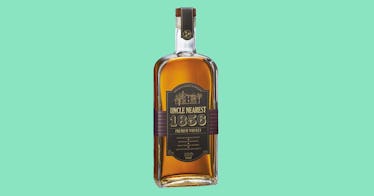 It's always a bit funny when you ask a bartender what they can offer in way of a bourbon and they respond "Jack Daniel's." This happens a little too often but for civility's sake, we usually fight off the urge to correct them. But Jack is not a bourbon. It's a Tennessee whiskey, which is not just bourbon made in the Volunteer State. To be called Tennessee whiskey it has to be distilled and aged in the state, but the sour mash also has to go through an additional step not required for bourbon known as the Lincoln County Process. The spirit must be filtered in maple charcoal before being laid down in barrels for aging. Otherwise it is just bourbon made in Tennessee (thanks to a 2013 state law.)
Jack Daniel's maybe the biggest, most recognizable whiskey on the planet, but it's not the only Tennessee whiskey maker in the state. There is a small but growing cadre of distilleries diversifying the genre. If you're a whiskey drinker, Old No. 7 has almost certainly passed your lips. But if you're ready for something a little different, here are five Tennessee whiskies beyond standard Jack Daniel's to try.
George Dickel #12
The whiskey shelf in most liquor stores is a crowded place. So, it's easy for George Dickel 12's old-school label to get lost among all the flashy-packaged upstarts. But don't blow by it: Dickel 12 is a wonderfully balanced glass, buttery with luscious vanilla, caramel corn flavors and a hint of nutmeg. During the lengthy finish nearly all the notes take an encore as you bow to a refill.
Uncle Nearest 1856
Uncle Nearest 1856 was inspired by a named for Nathan "Nearest" Green, a slave who taught Jack Daniel the art of whiskey making. Green was also the first recorded African-American master distiller and a pioneer of the Lincoln County Process. Sourced from two Tennessee distilleries, the whiskey that bears his name is delicious, a rich caramel nuttiness plays off a touch of citrus and spice, making the mouthful almost as interesting as the story.
Prychard's
Remember when we said Tennessee whiskey has to be charcoal filtered? Turns out there is an exception to every rule. Benjamin Prychard's Tennessee Whiskey has the stand-alone, codified exemption. They also use white corn instead of the more prevalent yellow variety for a slightly sweeter character. It's an approachable, tasty glass, with a nice dose of peppery spice balancing out the sweet notes of caramel, vanilla and fruit.
Nelson's First 108 Tennessee Whiskey
If you happen to be in Nashville, head over to Nelson's Green Brier Distillery for a treat. It's the only place you can buy Nelson's First 108 Tennessee Whiskey. At only two-years old, this small batch is sweet, youthful and satisfying with notes of chocolate, maple and mint that finishes with a touch of coconut. Later this year, the distillery is slated to have a four-year-old on the shelf which might be worth another run to music city.
Jack Daniel's Single Barrel – Barrel Proof
For Jack lovers, Jack Daniels's Single Barrel Barrel Proof is a must try. Tennessee whiskey right out of the barrel, it's bottled around 130 proof, or as we would say, 'cranked up to 11.' While every bottling is different, this Jack is known for its sweet, pleasant heat with caramel playing off wood and spice.
This article was originally published on