The Best Whiskey of 2021: The Bourbon, Rye, and Scotch to Seek Out
2021 was a banner year for whiskey (and, yes, whisky) These were our favorites.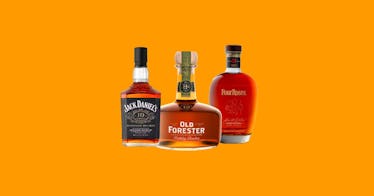 2021 has been a banner year for whiskey (and, yes, whisky). We saw and sampled an abundance of fabulous bottles, from stunning single malts to righteous bourbons and unbelievable ryes. Old favorites and new frontrunners. Long-awaited releases that were well worth it. New bottlings that floored us.
Cask finishing is a trend that continues to gain steam with makers and consumers. Cognac seemed to be particularly popular in 2021. We noted several new expressions finished in the iconic French brandy casks, some more successfully executed than others.
Unfortunately, as with many luxury goods, retailers marked up special releases and limited editions crept even higher over the last 12 months, in some cases more than 100% over last year. But there were also some excellent new bottlings available for modest sums. You'll find both on this list.
If the last 12 months are a harbinger of things to come, 2022 should continue to be an exciting time for whiskey drinkers. Without further ado, here is the best whiskey of 2021.
Still Great: The Best Whiskies From 2020
The year 2020 was, ummm, not great. But in 2020 there were still plenty of new stellar whiskey releases. Here were our picks for the best whiskey of 2020, from long-aged scotches to new expressions of tried-and-true bourbons.