The Best Toy Cars for Kids of All Ages
Because kids love cars. They always have, and they always will.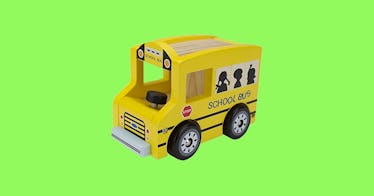 Since the first model cars and Matchbox vehicles landed in the hands of kids, toy cars have been a childhood staple. It makes sense: the shrunk-down versions of those things that go vroom-vroom make it possible for kids to engage with those big, loud, fast machines called cars that they ride in themselves. The best car toys are also great vessels for creative play (a car must have a destination, after all) and fit seamlessly into the narratives kids create with other toys. But all fun aside, and there's plenty of fun to be had, they're also standout developmental toys that, as they're pushed back and forth by children, encourage the development of gross and fine motor skills.
"Playing with cars is a sensory activity and one that gives children insight into the cognitive concept of cause and effect — as they experiment with a hard push or a soft push, or holding the car with lots of pressure or less pressure, they discover how the car reacts," says Rebecca Parlakian, the senior director of programs at Zero to Three. "Car play is a form of pretend play, like when kids make beep-beep noises. Adding props like little people to pick up in their toy school bus or setting up buildings made of blocks can enhance this early pretend play. For older babies and toddlers, look for chunky toy cars that are safe to mouth and chew on."
So, while certainly fun, car toys also bring a slew of developmental benefits to kids that play with them. So what are the best to buy? Here are some of our favorite car toys for toddlers and older kids.
The Best Toy Cars for Toddlers
The Best Toy Cars for Kids
Every product on Fatherly is independently selected by our editors, writers, and experts. If you click a link on our site and buy something, we may earn an affiliate commission.
This article was originally published on