The Best Under-the-Radar Single Malt Scotches
There's far more out there than Macallan.
by Nicholas McClelland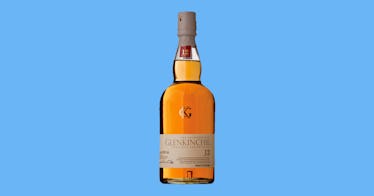 If you're a whisky (or whiskey) drinker, you know the Macallan and chances are good you've had Glenfiddich, Glenlivet, and Laphroaig. But there are more than 100 distilleries cranking out single malt whisky in Scotland, which can make choosing a bottle at your liquor store a bit of a daunting affair.
While uisge-beatha is the "water of life," variety is its spice. So, instead of falling back on single malt you've had time and time again, take a chance and explore some drams, both exciting and new. If you're ready, here are six of our favorite single malt Scotches that fly below the radar.
Located on and named for an island off of Scotland's west coast (nearly parallel to Glasgow), Isle of Arran Distillers are relatively new to the whisky game. While the distillery dates back only to 1995, their 10-year-old single malt tastes like a dram that has been lovingly refined over decades. Soft vanilla, apple, and citrus play off a note of oak with a hint of spice. At roughly $50, this is a bottle you'll want to add to your collection right away.
While Bruichladdich might be better known by peat freaks for their Octomore line, their Port Charlotte 10-year single malt is also a dreamy dram if you love a smokey Scotch. Beneath the smoke, you'll find layers of sweetness and complexity. A honied custard pulses against salted lemon notes as the smoke reprises its staring role for a long fruity finish.
Campbelltown's Glen Scotia makes some excellent single malts. Their 18-year-old single malt is one of our regional favorites. Aged in ex-bourbon barrels and finished in Oloroso sherry casks, notes of vanilla, pineapple, and raisins make this a luscious whisky with a lovely, dry finish.
Only a short journey from Edinburgh, the folks at Glenkinchie make some fantastic Lowland single malts. Light and refreshing, their 12-year-old's subtle creamy and citrus notes are followed by a lovely floral finish.
Pulteney distills its whiskey in the northern-most Highlands, so it stays a bit off the beaten whisky-tour path. But thankfully, you don't have to go get it, as they the sell their whisky wares here in the states. The 17-year-old is the standout. It's a rich dram with mouthwatering fruit flavors, with pops of honey, caramel, spice, and a tongue-tingling splash of sea spray.
BenRiach is a Speyside maker who sometimes experiments with peat and a number of different woods in the aging process to create ingeniously beautiful whiskies. For their newly launched 25-year-old single malt, the distiller used an un-peated malt and ex-bourbon hogsheads as well as French Burgundy barriques to give the whisky vibrant apple and honey flavors, as well as hints of nuts, chocolate, and spice.
This article was originally published on