The Best Kids Laptops for Under $500
These computers for kids are great quality, perfect for remote learning, and can take a beating.
by Jon Gugala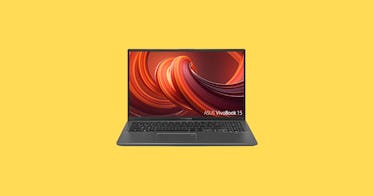 The recent election may mean a sea change in COVID-19 response and myriad other issues in the U.S., but for now, your children are still learning at the kitchen table. Kids laptops, once considered an extravagance, are in high demand and short supply due to their necessity in remote learning. But don't worry about breaking the bank: Some of the best laptops are still under $500. Even the most affordable options today have batteries that can last from first period through dismissal, and while there's a broad weight range, all are lightweight enough to tote when "back to school" actually means children going back to school. Some kids may want a gaming laptop; others need one with more computing power for photo and video editing. But for those who need to open Microsoft Word, browse the web, stream classes, and watch a little Netflix, the best kids laptops are more affordable than ever.
The Best Back-to-School Kids Laptops for Under $500
Every product on Fatherly is independently selected by our editors, writers, and experts. If you click a link on our site and buy something, we may earn an affiliate commission.