The Best Kids Fishing Poles for Pint-Sized Anglers
Getting the kids out on the water? This is the fishing gear to get them started.
by Jeff Foss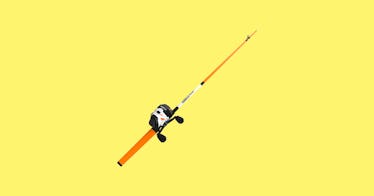 Forget shivering on the ice or sweating it out during the summer — ask any seasoned angler the best time to start a kid fishing, and the answer will always be the autumn. It's the season with the most comfortable weather, and the fish are on the feed, which provides a more exciting outing for screen-dependent youths. The best fishing poles for kids facilitate casting, are reciprocal to the child's own miniature dimensions, and often include a few hooks to spare, affording for the inevitable snags and break-offs. But there's more to the best kids fishing poles than just numbers and features; the tackle represents a portal to outdoors adventures, as well as quality time between you and your child and a lifetime of lessons.
"There's just no better way to build a child's confidence and get them to be more independent," says Hernan Santiestaban, owner of the fishing authority ReelGame.com. We tapped this expert for for tips on what to look for when considering your child's first or next rod and reel and then a few suggestions for each.
The Best Kids Fishing Poles: What to Look For
When introducing kids to fishing, focus on making the experience as positive as possible — and be patient with the initial interest level. "If you can incorporate other activities like swimming or boating, great, because the progress on the fishing side might be slow at first," says Santiestaban. Second, don't get too intimidated by all the jargon and gear out there — you can have an amazing day on the water (and still catch a lot of fish) with a basic setup. Start with finding a good kids fishing pole.
When choosing a kids fishing rod, pay attention to length. It should be just long enough for your little angler to handle it with ease, so about 3-4 feet in length. And because kids break stuff, get them rods made of graphite, fiberglass, and composite blends, so you won't need to replace them every month.
For toddlers, consider a "no-tangle" kids fishing rod with a line that runs inside the shaft rather than along the exterior via stubborn metal eyelets. For kids in the four to six range, think about a rod with a closed-face, push-button "spincast" design — this will teach your child a modified but effective casting technique. For coordinated seven-year-olds and above, the sky's the limit as long as they're willing to put up with the occasional few minutes of frustration. But hey, that's fishing.
Above all else, make fishing a fun, holistic experience for your child. These kid's fishing rods will help things go a little smoother.
Every product on Fatherly is independently selected by our editors, writers, and experts. If you click a link on our site and buy something, we may earn an affiliate commission.
The Best Kids Fishing Poles for Small Children
The Best Kids Fishing Poles for Bigger Kids
This article was originally published on