Win Any 3-Year-Old's Birthday With One Of These 8 Presents
Apr 14 2016, 8:18 PM
Share
When your kid gets to a certain age, you find yourself going to a lot of parties at indoor gyms that resemble a prison yard for preschoolers. And after the requisite pizza and cupcakes, it's time for the gifts! Unfortunately, most 3-year-olds don't subtly drop hints to their classmates about what they want to for their birthday. Fortunately, this guide has all the stuff (most under $40) that will win the afternoon. You can keep the Thank You note.
Matchbox Treasure Tracker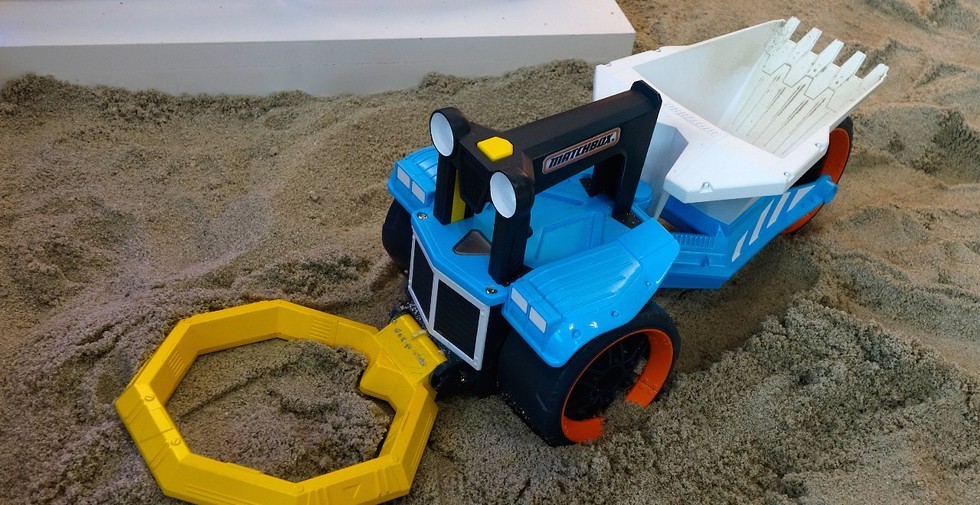 The truck itself is well designed for the sandbox, with oversized wheels and a dump bed that snaps off to become a little shovel. But, by pairing that with a functioning metal detector that hangs off the front, the Treasure Tracker turns pretty much any room with an area rug or a bed with sheets into a next-level scavenger hunt venue. The only downside is that your loose change mug is about to become a no-change mug.
Mixed By Me Thinking Putty Kit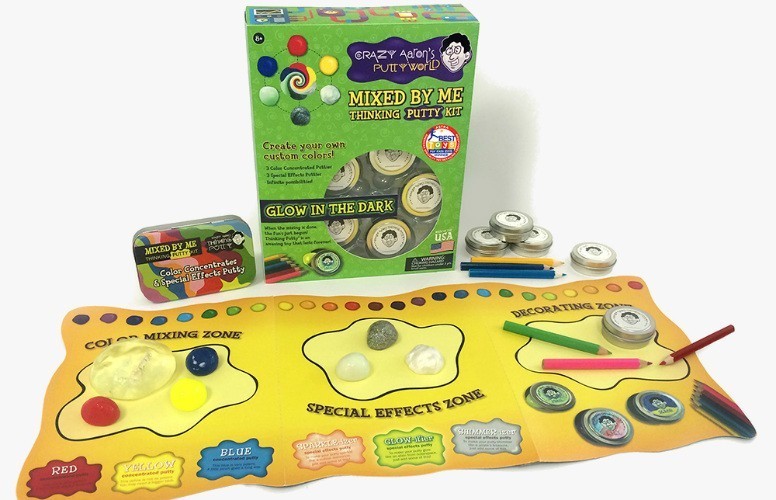 Making glittery, glow-in-the-dark putty that can turn a near-infinite number of colors and never dries out doesn't require a toxic chemistry lab in the basement. It just requires …. more putty. Start with a blob of clear Thinking Putty, press it together with a pinch of other Thinking Putty, and mash it up. These kits come with 3 color mixers, 3 special effects, and 5 tins of the clear stuff, but you can keep buying tins for more colors and more effects until the basement is just one massive multi-colored putty ball. No word on whether it can pull the comics off the funny pages, though.
Playforever Toy Cars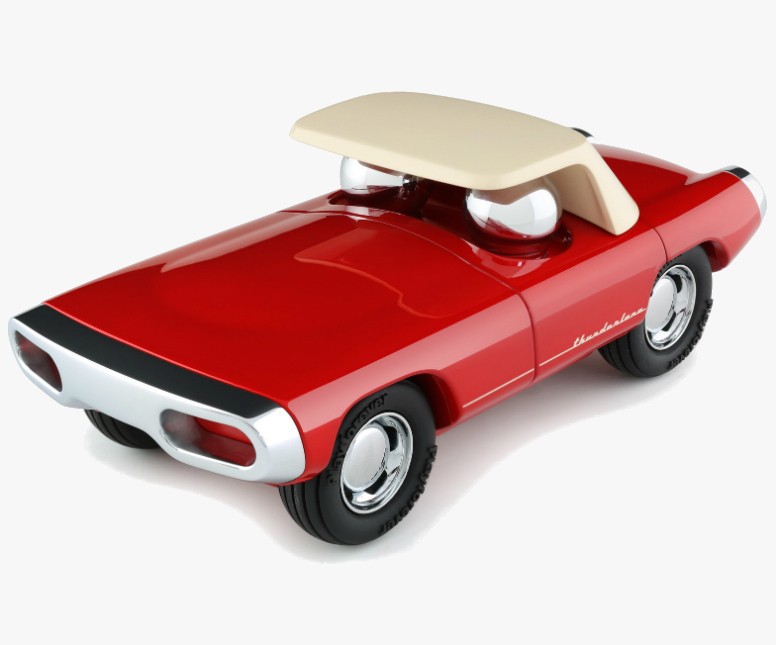 This gorgeous toy will give the rest of their die-cast cars some serious body shaming. Check out the Freedom, Heat, and Thunderlane (the most patriotic, authoritarian, and quasi-Springsteen-y, respectively). Forget getting these as presents — you're probably going to want to buy everything Playforever makes and give it to your own kid. Or just keep it for yourself. What? It .
Green Tones Beginner Drum Set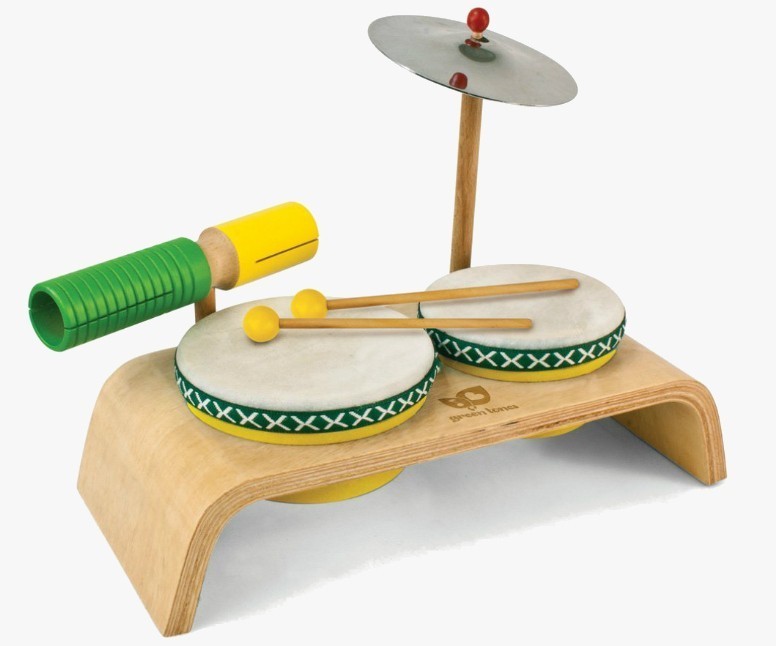 Once your kid reaches a certain age, every surface in your home becomes a drum. This includes, but is not limited to, high chair trays, coffee tables, windows, the cat, and if you're very lucky, your face. This adorable beginner set at least offers the illusion of an appropriate space for drumming. With a little luck, that child will be the next Ringo Starr. Don't roll your eyes — he's still a Beatle, damn it!
Makedo Cardboard Construction Starter Toolkit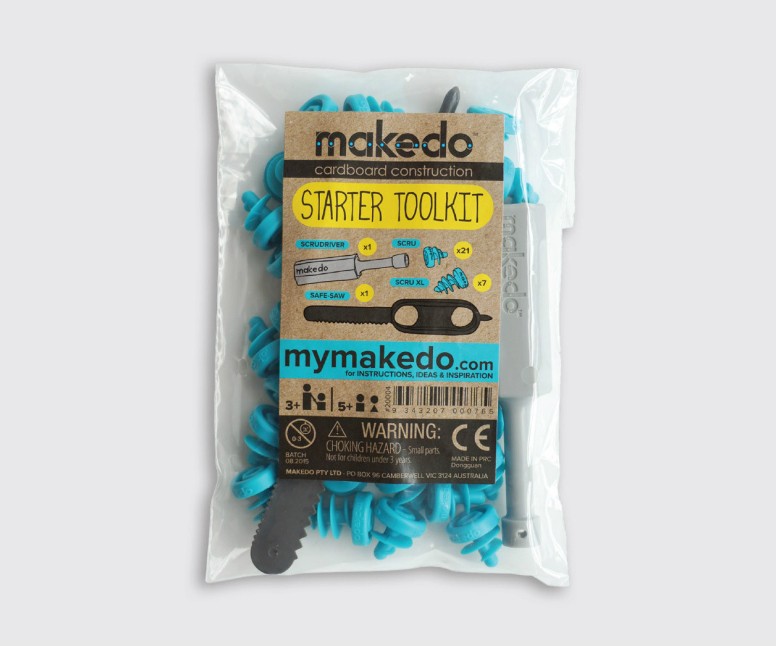 Whatever you give a kid, they'd rather play with the box. So instead of Toys 'R' Us, go with the cheaper gift option and head around behind the grocery store. Then get them to create something truly epic with Makedo's starter kit. The safety saw and fastener screws will ensure that all the parts are customized and securely fastened. Because that fighter jet is badass, but Scotch tape just doesn't hold at 35,000 feet.
Tegu Magnetic Blocks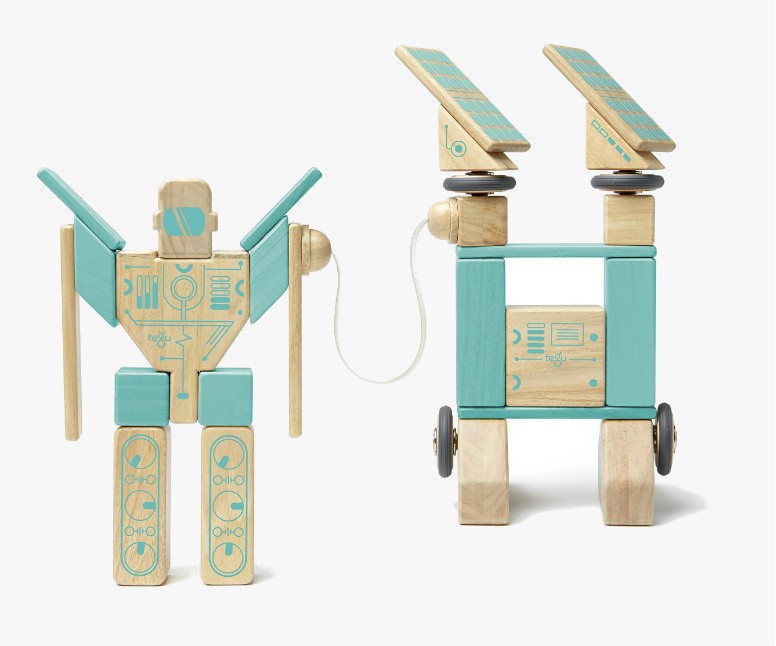 They're wooden blocks. With magnets. That's it … almost. Tegu kits promote every developmental stage, from classic free assortments to horses, stunt choppers, Evel Knievel roadsters, robots, customizable companions called Blockheads, and on-the-go pouches. And they're do-gooders — their wood is hand-picked by Honduran cooperatives and they plant 983 new trees for every one they take. Do you do all that, alphabet blocks? No, you do not.
Create A Road Tape And Car Playset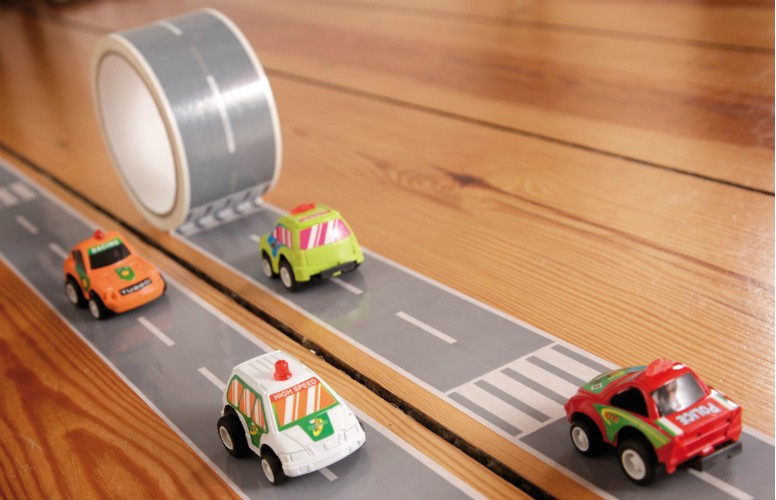 With all the duct tape you have lying around, you're probably pissed you didn't think of this first. Give the gift of 36 yards of sticky 2-lane pavement with the Create A Road tape and car set by Donkey Lab. Yeah, those little cars are pretty dinky, but this street will work with any Hot Wheels-sized toy. Because despite what Back to the Future predicted, in 2016 we still need roads.
What Is Punk?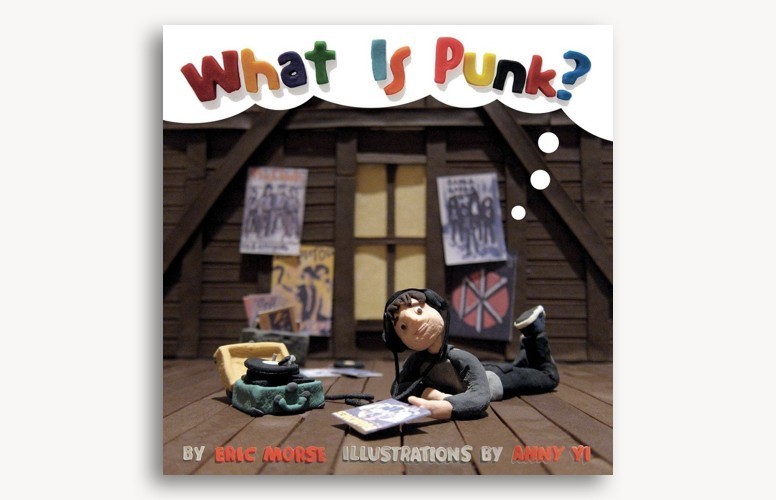 Sneak a little bit of anarchy into the birthday boy or girl's home with a book written in the lyrics of the Ramones, the Sex Pistols, and The Clash. The best part is that it manages to namecheck all of those bands that made your fellow parents want to run away, get piercings and dabble in drugs — without any running away, piercings, or drugs. Man … you're old.