The 8 Best Discreet Sex Toys You Won't Be Embarrassed for Your Kid to Find
Have those sex conversations when you're ready to have them.
by Steph Auteri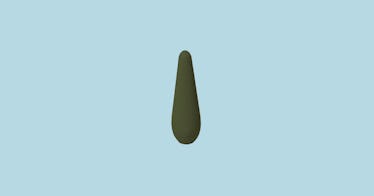 If you're the parent of a young child, chances are you've fielded a lot of tricky questions over the years, from who has what genitalia to why pubic hair is a thing. And if you and your partner happen to enjoy using sex toys, chances are they've stumbled upon a toy or two, at least once, and have asked about that, too. It's at this point in life that you might start gravitating towards more discreet sex toys that you won't be embarrassed about if your kid stumbles upon it in your bedside table. But the good news is that the best, discreet sex toys can still be sexy, sophisticated, and most importantly, get the job done.
In fact, many of the newest generation of sex toys barely even look like toys — perfect for when you want to put off awkward conversations with your 4-year-old for a future date. These discreet sex toys make it easy to keep them around, which you should.
Sex toys, while not necessary for an enjoyable sex life, can enhance the pleasure you and your partner already experience together. Whether used as a tool for turning up the heat or providing additional stimulation during sex, toys can be a huge boost to your sex play. And there are so many to choose from: Even those that aren't labeled as couple toys can be used in partner play. We've found eight of the best discreet sex toys for couples that will get the job (or several) done while not getting you entangled in an awkward conversation with your curious kid.
Every product on Fatherly is independently selected by our editors, writers, and experts. If you click a link on our site and buy something, we may earn an affiliate commission.
This article was originally published on