The Best Coffee Beans
The best part of waking up ... oh, you know what we're talking about.
by Donna Freydkin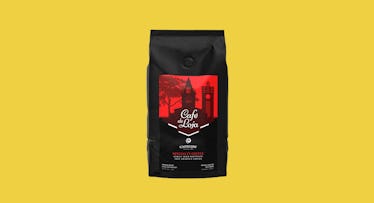 The most vital tool in any parent's arsenal is a simple drink: Coffee. It's the elixir that gets you out of bed and helps you function as a semi-coherent human being. But as any drinker knows, not every cup is remotely created equal. Some coffee makes your taste buds feel euphoric, while some tastes like sludge. So we consulted with Joe Coffee co-founder and president Jonathan Rubinstein to get some brews clues.
For starters, even though it might save you time, don't ever buy ground coffee. "As soon as you start grinding coffee, it starts losing its flavor," says Rubinstein. "Invest in a grinder for $30 and grind it fresh every morning."
RELATED: Best Coffee Makers for Busy Parents
As for brands, look at the roast date. Use coffee within about three weeks of it being roasted and the fresher the better.
And in terms of flavor, Rubinstein says "it comes down to personal taste. African coffees are going to be bright and floral and fruity. South American coffees will be more well-balanced but not quite as interesting. It depends on what you like. Your blend should be the best of both."
Based on his advice, and our own research as diehard coffee freaks, here are some of the best ones you can buy.
Pros: These beans have a rich, smooth taste and aroma. A light to medium roast is best for these beans, because they have a mild and sweet taste. You can roast these at home.
Cons: These beans aren't exactly bursting with strong flavor.
Pros: These medium roast beans are from Colombia, are made from Arabica beans, and are then expertly roasted and immediately packed for freshness.
Cons: It's not quite strong enough for some drinkers, especially for those who prefer a fuller body.
Pros: This Peet's Coffee blend is the brand's best-seller. It's a blend of origin coffees from the world's top growing regions. It's ideal for a French press, so you can savor the taste.
Cons: The blend is dark and smooth, but can also taste bitter, so it depends on your palate.
Pros: These are high-qualityLavazza coffee beans that are best suited for espresso, but can be used in any coffee maker, for any type of cup. The coffee, which is an Arabica blend with highly aromatic notes, has a moderate level of intensity.
Cons: Some say the coffee has an overly bitter taste.
Pros: The Café de Loja Arabica whole bean coffee is suitable for every brewing method, from French press to traditional coffee maker. It's got a rich, fruity body, and the beans are grown in Ecuador.
Cons: It can taste overly stale, and sometimes, the bags are not vacuum-sealed for freshness.
Pros: This Death Wish coffee claims to be the world's strongest, and while we'll leave that designation up to you, it does have a slew of fans. It's USDA organic and fair trade. The flavor is bold and powerful.
Cons: It may be style over substance, as many say this coffee isn't any stronger than its brethren.
Pros: These are French roast coffee beans that have a somewhat sweet finish. The beans are grown in Central and South America and are fresh-roasted in Seattle.
Cons: As usual, some are not fans of the taste.
Pros: Stumptown Hundred Mile coffee is organic, has tasting notes of blackberry, marmalade and toffee, and is a blend of African, Central and South American beans. It tastes great with milk, so it's ideal to guzzle down in the morning.
Cons: It's way too weak for some coffee aficionados.
Every product on Fatherly is independently selected by our editors, writers, and experts. If you click a link on our site and buy something, we may earn an affiliate commission.
This article was originally published on