5 Great Blended Scotches for $30 or Less
Sipping on a budget? This quintet will satisfy your palate without hurting your wallet.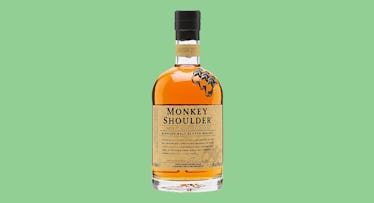 Whisky snobs who turn up their noses at blended Scotch are missing out on some of the best-tasting spirits around. No one is arguing that single malts aren't delicious and desirable. They are. But that's not a reason to avoid their unfairly maligned, expertly blended brethren. Master whisky makers know which single malts to combine in which proportions to create interesting new blends.
Blended brands like Johnnie Walker Blue Label, Chivas Regal 25 and Compass Box Hedonism can set you back hundreds of dollars, but you don't have to spend nearly that much to find quality offerings. Here are five blended Scotch whiskies that you'll enjoy sipping that you can buy for $30 or less.
The Famous Grouse
The Famous Grouse is the best selling whisky in Scotland, a resounding endorsement if there ever was one. It was initially created at the end of the 19th century for a dinner celebrating Queen Victoria's first state visit to Scotland. The blend is now anchored around malts from The Macallan and Highland Park. The Grouse is a Scotch for those with sweeter palates, but it is nicely balanced thanks to a small dose of char and spice.
Grand Old Parr
There's a good chance you've had Grand Old Parr before. If not as an adult, then as an infant, when your grandfather rubbed a drop on your teething gums behind your mother's back. Sweet and malty, it's a lovely dram and if, after a sip or two, you find strange childhood memories rushing back, it might be time to give grandad a call or raise a glass in his honor.
Monkey Shoulder
Named for an ailment whisky makers would develop from shoveling barley, Monkey Shoulder is a brilliant combination of three malts from Speyside. Flavors of butterscotch, oak and a touch of grass gives this blend a permanent spot on our bar. It sips nicely neat or with a couple of cubes.
Johnnie Walker Black
Black Label is the standard-bearer for Johnnie Walker, the bestselling brand of Scotch in the world. Its popularity makes it something of a barometer for other blended Scotch whiskies, whose flavors are often compared to the smoke, caramel, and fruit tastes of Black Label. Whisky snobs may disdain it for its popularity, but Black Label is a rich and satisfying glass of whisky well worth the price tag.
Compass Box Great King St. Artist Blend
The Great King St. Artist Blend from Compass Box is actually a dollar over $30, but when you taste it, you'll be happy you splurged. Compass Box is one of the few makers to declare exactly what goes into their bottles, so we know that this blend contains 46% grain whisky from the Lowlands, 8% malt whisky matured in sherry casks, 29% Highland malt aged in first fill American barrels and 17% Highland malt that slept in custom-toasted French oak. It all adds up to a creamy dram with beautiful notes of vanilla, citrus, and supple grain.
Every product on Fatherly is independently selected by our editors, writers, and experts. If you click a link on our site and buy something, we may earn an affiliate commission.
This article was originally published on