Ordering Alcohol Online: The Best Whiskeys, Wines, and Beers to Buy Right Now
Want to grab a bottle but can't leave the house? We got you covered.
by Nicholas McClelland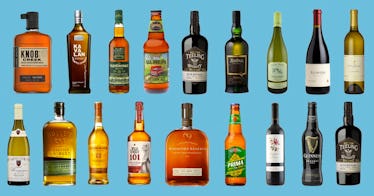 Want to buy some bottles of whiskey, wine or beer right now? We get it. While social distancing makes things a bit more complicated, online liquor stores are here to solve the problem by getting the best whiskey and wine directly to you. And to steal a phrase from Brad Pitt in Inglorious Basterds, business is a-boomin' at numerous alcohol-delivery services.
So, if you're looking to buy some bourbon, burgundy, or beer for the lockdown, here are some of our favorite bottles to put in your cart. Whether you want bourbon, scotch, a complex red wine, a cool white to sip on your patio, or a simple session beer, we've got you covered. Just please don't forget to tip the delivery person. Handsomely.
The Best Whiskeys (And Whiskies) to Order Online
The Best Bourbons to Order Online
The Best Wines to Order Online
6 Great Beers to Order Online