The 2021 Family Car Awards: How We Chose Our Winners
This is the criteria we looked at when considering the family cars that made our final list.
by Fatherly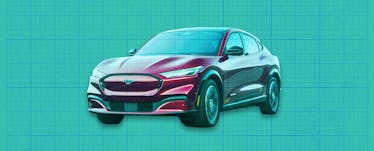 Performance
Safety
Insurance Institute for Highway Safetyhererates cars for crash tests
Lane-keeping: This technology uses cameras and other sensors to read the perimeter of the lane. Sometimes it includes steering assistance to guide you back into the lane.
Lane departure warning: Frequently these monitors beep, buzz, or vibrate the steering wheel or the seat to alert you that you've strayed outside the painted lines.
Blind-spot warning: Prevents you from merging into a lane in the path of another car.
Rear cross-traffic alert: Prevents you from backing out into the path of another car, especially when backing out of a driveway.
Advanced cruise control: Maintains distance to the car ahead; in some cases can brake the car to a complete stop and allow you to resume following once traffic clears.
Automatic emergency braking: Various versions include warning the driver of an impending impact and/or also braking the car if the driver fails to initiate braking.
Child reminder: Sensors in the second and third row remind you if there's still a child in the car. It's possible this technology will become mandatory under federal law, as both children and pets still die each year when left too long in hot cars.
Storage Space
Efficiency
Dependability
Consumer Reports' surveys of its readers.
Additional Features
Second-row seat height: You'll notice our winners are dominated by crossovers because those are what Americans are buying. But we're careful to avoid really tall-riding vehicles because getting a child in or out of a car seat from a vehicle that sits a mile high is a major chore, even if you're tall — and especially if you or your spouse are short.
Instrumentation: We focused on instrumentation that's less distracting, with vehicles that have hard buttons rather than those with screens that hide all functions.
Apple CarPlay/Android Auto Integration: In addition to being practical, these systems mirror the screen you know best — that of your phone — and allow you to talk to Siri/Google Assistant to get to some functions quickly, like teeing up navigation. All keep your eyes where they should be: on the road.
Easier-to-clean: These days, almost every surface in a car has been exceptionally well-engineered for cleanup, but small details like the way a floor matt might cover (or not cover) for the footwells entirely, or the materials used become crud traps are part of our focus. Like you, we want a new car to remain reasonably tidy for longer, and manufacturers that keep an eye on these facets get up-voted.
Cup holders and USB ports: A small thing, sure. But cup holders are something you don't realize you need until they're not around. We looked for vehicles that had enough to stow the various beverages adults and kids carry. And as for USB ports? Modern families need to charge. So we looked for cars that kept this in mind and made ports available in both front and rear seats to ensure tablets don't run out of juice before you reach your destination.
Why Buy a Car Now?
This article was originally published on