Where's the Gender Equality in Kids' TV Shows?
Skye, Starla, and Owlette have a lot in common.
by Monica Pierce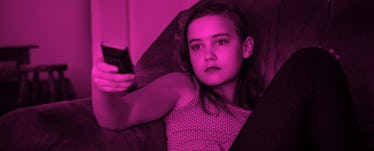 If you have kids under the age of 10, you probably recognize Skye, Starla, and Owlette. They're the female support characters on today's most popular gender-neutral kids' shows. And they're not alone in that (second-class) role. When I learned my third child was a girl, I began thinking about how she might make her way in a man's world, alongside her two brothers. I soon noticed that almost every gender-neutral kids' show had a male lead character, with a supporting cast of female and minority characters. Where was the gender equality?
This story was submitted by a Fatherly reader. Opinions expressed in the story do not reflect the opinions of Fatherly as a publication. The fact that we're printing the story does, however, reflect a belief that it is an interesting and worthwhile read.
Yes, strong female characters take center stage in shows made for girls: Doc McStuffins, Dora the Explorer, etc.). That these shows exist at all is progress; the shows our parents watched as kids rarely put a spotlight on girls or minority characters.
This victory, though, is a minor one, because in most of today's shows, girls and minority characters often play supporting roles to their leader: inevitably a white boy. While having active girl characters might seem like progress, it's not. When these characters play a supporting role, the message to our kids is that girls can't hope for better.
Sure, there might be an episode or two in which the story is based on the female support character (Skye did once save Adventure Bay on Paw Patrol). Usually, though, she's a VP at best — never the CEO. The inclusion of female characters only to have them play inferior, supporting roles doesn't communicate gender equality to our kids.
Once I started looking at this, it seemed to be more true than not. Gender-neutral shows that have a male lead character and one or more female supporting characters:
Paw Patrol
Blaze and the Monster Machines
PJ Masks
Mickey Mouse Clubhouse / Mickey and the Roadster Racers
Rusty Rivets
Little Einsteins
Jake and the Neverland Pirates
Lion Guard
Puppy Dog Pals
Bubble Guppies is an exception, since there are two "lead" characters (a male and female) with equal authority with the rest of the gang. Sheriff Callie is arguably gender-neutral, and does have a female lead.
I don't want my daughter to think she can only ever be vice president to a man's CEO. And I don't want to raise my sons to believe their female counterparts are inevitably runners-up. When my kids play together and my sons make my 2-year-old daughter play with Skye or Starla, I intervene, and I offer her Chase or Blaze. If she insists on being Skye or Starla — because she loves the color pink — I join them, and ensure she has a lead role in whatever plot they've dreamed up.
I'm hopeful that these playtime interventions will protect my kids from this message of female inferiority. I hope someday my kids will be able to watch a show in which the female character is the leader among the supporting males. In the meantime, I can at least assign positive roles within my family: a mom who's a kick-butt leader, and a dad who respects the hell out of her.
Monica Pierce is a wife and mother of three who writes about her experience as a modern woman in corporate America at weleanout.com.